Spring 2017 Meeting Registration/Information
We are excited to announce the registration information for our Spring 2017 meeting!
Our spring meeting will take place Friday, June 2, 2017 at the Massachusetts Institute of Technology (MIT) in Cambridge, Massachusetts. While specific details of the day's events are still forthcoming, we anticipate an exciting day featuring a wide variety of presentation topics and our annual business meeting. The day's events will conclude with a special concert of compositions by MIT faculty member Charles Shadle followed by a reception in MIT's Lewis Music Library (optional tours available). Please note that the Early Bird registration deadline is May 26, 2017.
Meeting Program
Registration and coffee/pastries will begin at 9:00 a.m. in the Lewis Music Library with opening remarks tentatively scheduled for 9:45 a.m. in Building 4, Room 270. (See MIT's campus map). Building 4, Room 270 is a short 3-minute indoor walk from the Lewis Music Library.
Early Bird registration will be $16 for regular members and $8 for student and retired members. Please register by Friday, May 26, 2017 to receive the Early Bird rate. Registrations from May 27 through June 2 (including walk-ins) will be $18 and $9, respectively.
Lunch will be on-your-own this meeting, but the schedule will provide ample time for dining at restaurants in the Kendall Square area. Here is a preliminary list of available dining options near MIT.
Hotels
Here is a brief list of hotels in close proximity to MIT's campus:
Boston Marriott Cambridge Hotel, 50 Broadway, Cambridge, MA 02142. Phone: (617) 494-6600
Doubletree Suites Cambridge/Boston, 400 Soldiers Field Road, Boston, MA, 02134. Phone: (617) 783-0090
Hyatt Regency Cambridge, 575 Memorial Drive, Cambridge, MA, 02139-4896. Phone: (617) 492-1234
The Kendall Hotel, 350 Main Street, Cambridge, MA 02142. Phone: (617) 577-1300
A comprehensive list of hotels in the area is available from MIT. Due to limited availability, we encourage you to book your lodging accommodations at your earliest convenience.
Transportation
We strongly advise attendees to use MBTA subway/bus service to MIT from your desired starting location, if possible, as parking is extremely limited and expensive. For those using subway service, the Kendall Square/MIT stop on the MBTA Red Line is the closest subway stop to MIT.  MIT's campus is also served by several bus lines; please visit the MBTA website for times and schedules.
MIT Information
Here is a campus map of MIT.  Please note that the day will incorporate the following buildings: the Lewis Music Library (Building 14, ground floor); Building 4, Room 270 (our meeting room, which is a short 3-minute indoor walk from the Music Library); Kresge Auditorium Little Theatre (the concert location: Building W16, basement). Kresge Auditorium is approximately a 15-minute outdoor walk from our meeting space.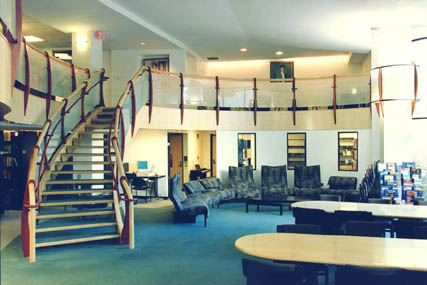 The Lewis Music Library's website is here.
Here is a link with detailed driving directions to MIT as well as pay parking lots.
If you are looking for things to do near MIT check out this link.
First-Time Attendees
If this is your first NEMLA meeting, we welcome you to apply for our First-Time Attendees Program. This grant covers registration, lunch, and travel expenses. Both current members and non-members are eligible, so long as they have not attended a meeting before. The deadline to apply for funding through this program is May 19, 2017. Please apply here.  Also note that funding is regrettably not available for all first-time attendees, but we do strive to accommodate as many as we can on a first come, first served basis.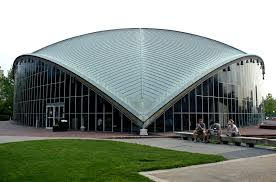 Thursday evening dinner
All attendees are invited to a pre-conference group dinner on Thursday night, June 1st. More details are forthcoming.
Comprehensive registration information with a detailed schedule will be available in late April. Please watch the NEMLA listserv for more details.