Message from the Chair
Dear NEMLA members,
Spring is slowly tiptoeing its way into New England; I hope that by the time you're reading this, warmer weather will have arrived at last.  Either way, NEMLA members are hard at work getting ready for the Spring Meeting, which will be on June 2 at MIT.  Jared Rex and Marci Cohen (the current roster of the Program Committee) have been working with Peter Munstedt to ensure that the space, refreshments, and musical programming will be top-notch.  The call for submissions is open until April 7, so if you're interested in presenting, be sure to send your proposal in to Jared.  Early-bird registration for the meeting ends on May 26.  I'd also like to encourage anyone who is thinking about attending their first NEMLA meeting to apply for First-Time Attendees funding, which covers registration, lunch, and travel costs; the deadline for that will be May 19.  And I will put out a call for agenda items for the business meeting closer to the spring meeting itself, but if you already have a burning agenda item, please send it in to me!
It was wonderful seeing so many of you at MLA's national meeting in Orlando in February.  The chapter dinner was a rousing success, with thirty-one members showing up for a fun evening of Cuban food and conviviality.  Pictures of the dinner are available here.  Special thanks to Pat Fisken for taking so many of the photos, and congratulations as she heads into retirement.  Many of us have been anxious about MLA Newsletter editor Michelle Hahn, who was badly injured in a traffic incident at MLA, but I'm glad to hear that she is out of serious danger and doing much better as of recent weeks.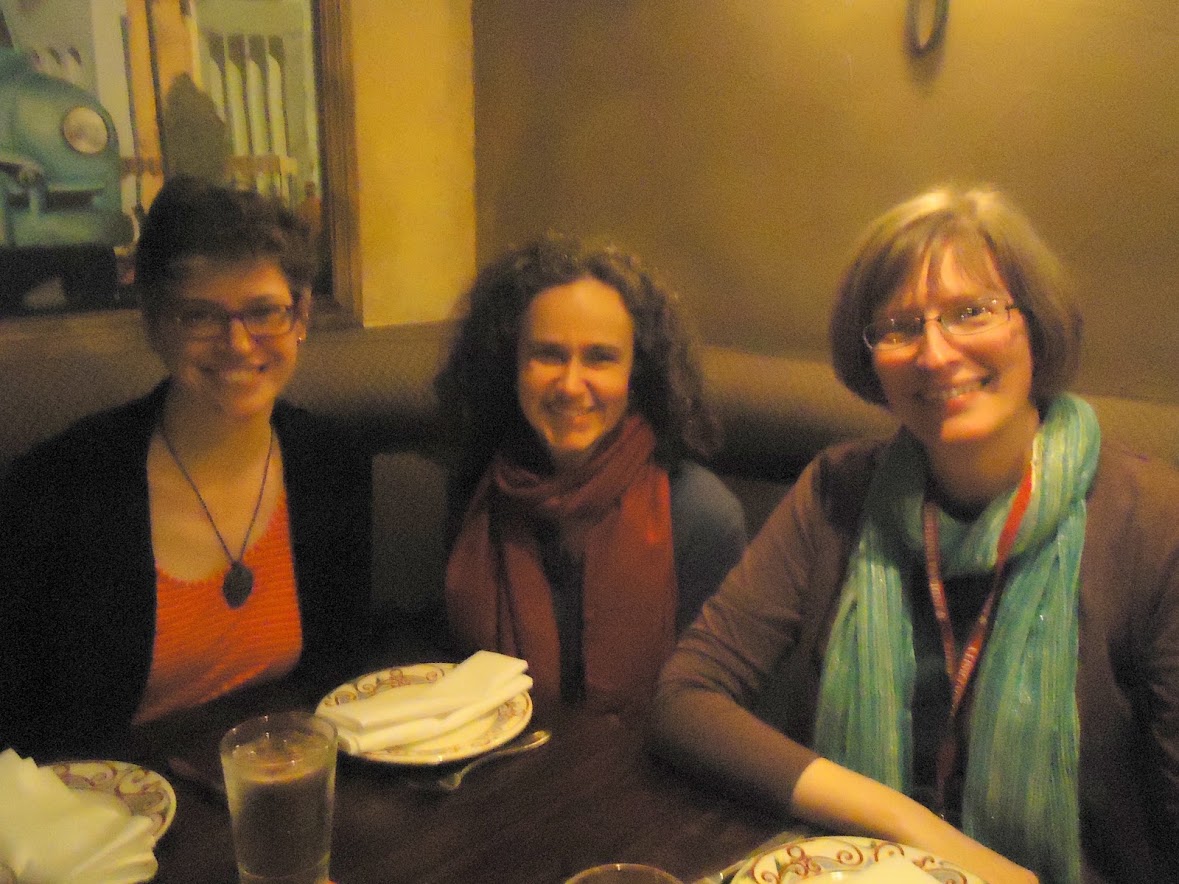 At the Chapter Chairs meeting in Orlando, Jared and I had an opportunity to talk with MLA's Web Manager, Katie Buehner, and Chair of the Web Committee, Ray Heigemeir, about MLA's offer to centrally administer membership and web services for the chapters.  Unfortunately, MLA is not able to accommodate NEMLA's existing membership structure within the framework they have developed, and in addition, moving our membership system to MLA would involve moving NEMLA's website over to MLA's platform.  MLA's system is not yet able to handle meeting registration, which for our chapter (with biannual meetings) is one of the most time-intensive administrative tasks.  Because of all this and a current lack of active member time and energy to devote to moving our website again, we have decided to put the question of switching to MLA's membership services on hold for the moment, pending further developments from MLA.
On another topic: everyone please remember to vote in the spring election! Ballots will be sent out to members in good standing on April 24.  The positions of Vice-Chair/Chair/Past-Chair and Treasurer are both up for election.  Thanks to everyone who expressed interest and/or agreed to run; we deeply appreciate those who volunteer their time, energy, and expertise to keeping this organization running smoothly.
It has been a pleasure serving this organization as Vice Chair and Chair for the last two years, and I'm looking forward to continuing to work with the NEMLA Board in the capacity of Past Chair for the next year.  At the Spring Meeting, the Chair position will turn over to Jared Rex, who I'm confident is going to be a great leader for this organization.  Looking forward to seeing you in Boston in June!
Respectfully submitted,
Laura Stokes
Chair, New England Music Library Association
Performing Arts Librarian
Virginia Baldwin Orwig Music Library, Brown University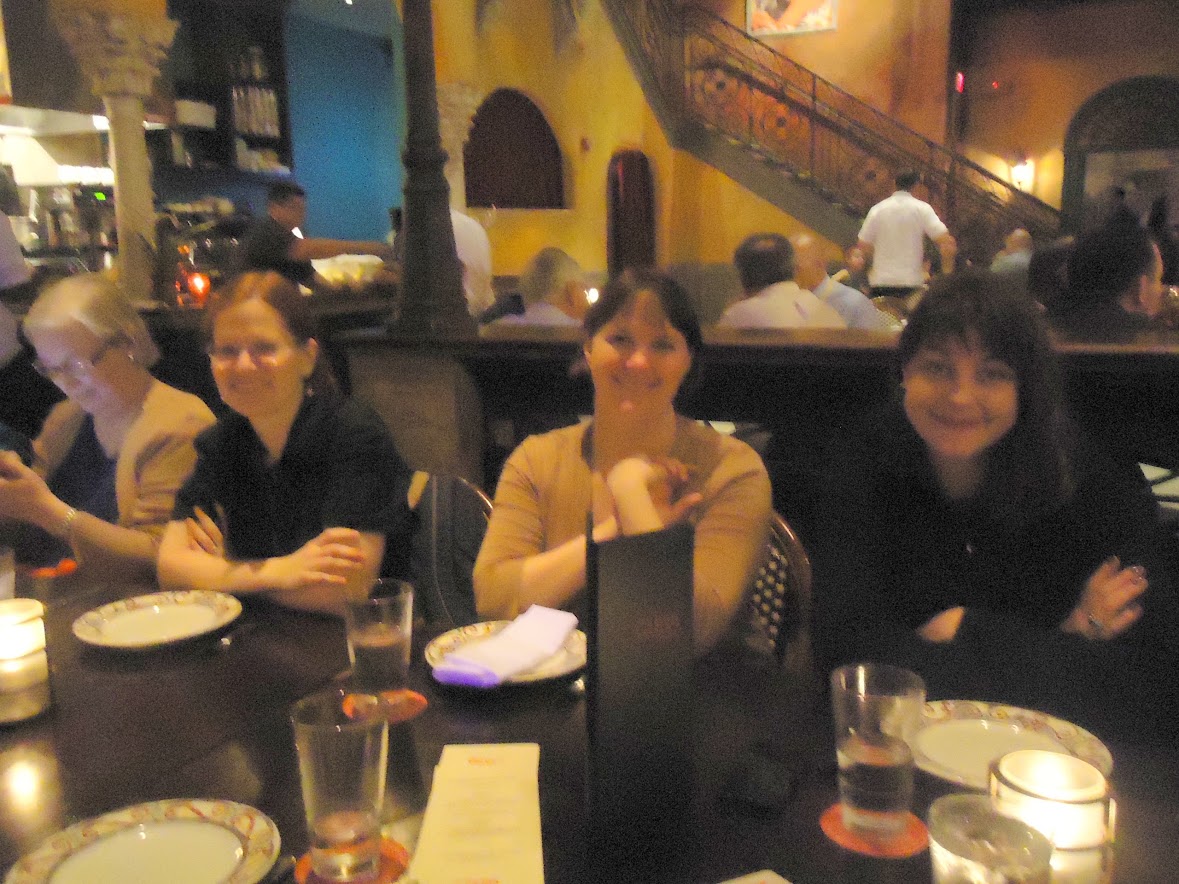 Spring 2017 Election Ballot
At 9 a.m. on Monday, April 24th, 2017, members in good standing will receive an email message inviting them to participate in the election of two new members to the NEMLA board. Our thanks go to the candidates standing for election, and to the Nominating Committee for their work assembling the election slate.
Candidate for Vice-Chair/Chair-Elect:
Marci Cohen has been the Assistant Head of the Music Library at Boston University's Mugar Library since November 2015. She currently serves on the NEMLA Program Committee, which she also did from 2009 to 2011. Other NEMLA activities include the Education & Outreach Committee (2010-2012) and working on the design and administration of the volunteer/internship placement service survey (2011-2012). She presented on the Stooges at the Fall 2014 NEMLA meeting. She earned a B.S. from the Wharton School of Business at the University of Pennsylvania, an M.L.S. from the University of Illinois Urbana-Champaign, and an M.A. in music from Tufts University. Prior to coming to Boston University, she was a reference librarian at Berklee College of Music and a multimedia librarian at Northbrook (IL) Public Library.
Candidate for Secretary/Treasurer: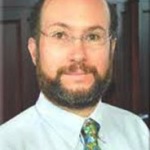 Alan Karass is Director of Libraries at the New England Conservatory in Boston, MA. He is a graduate of Clark University (B.A., Music), Simmons College (M.S., Library and Information Science), the University of Connecticut (M.A., Historical Musicology), and the Open University (Ph.D., Ethnomusicology). Alan served as co-editor of Music Reference Services Quarterly from 2000 to 2007, and has written articles for Serials Librarian, American Recorder, Music Reference Services Quarterly, Music Library Association Newsletter, and Boston Early Music News. His chapter "Identity, Music, and Festivity in Southern Tunisia" appears in the Handbook of Musical Identities published by Oxford University Press in 2017. He previously served NEMLA in numerous capacities including Newsletter Editor from 1996 to 1999, and Chair-elect/Chair/Past-Chair from 2000 to 2003.
Spring 2017 Meeting Registration
We are excited to announce the registration information for our Spring 2017 meeting!
Our spring meeting will take place Friday, June 2, 2017 at the Massachusetts Institute of Technology (MIT) in Cambridge, Massachusetts. While specific details of the day's events are still forthcoming, we anticipate an exciting day featuring a wide variety of presentation topics and our annual business meeting. The day's events will conclude with a special concert of compositions by MIT faculty member Charles Shadle followed by a reception in MIT's Lewis Music Library (optional tours available). Please note that the Early Bird registration deadline is May 26, 2017.
Meeting Program
Registration and coffee/pastries will begin at 9:00 a.m. in the Lewis Music Library with opening remarks tentatively scheduled for 9:45 a.m. in Building 4, Room 270. (See MIT's campus map). Building 4, Room 270 is a short 3-minute indoor walk from the Lewis Music Library.
Early Bird registration will be $16 for regular members and $8 for student and retired members. Please register by Friday, May 26, 2017 to receive the Early Bird rate. Registrations from May 27 through June 2 (including walk-ins) will be $18 and $9, respectively.
Lunch will be on-your-own this meeting, but the schedule will provide ample time for dining at restaurants in the Kendall Square area. Here is a preliminary list of available dining options near MIT.
Hotels
Here is a brief list of hotels in close proximity to MIT's campus:
Boston Marriott Cambridge Hotel, 50 Broadway, Cambridge, MA 02142. Phone: (617) 494-6600
Doubletree Suites Cambridge/Boston, 400 Soldiers Field Road, Boston, MA, 02134. Phone: (617) 783-0090
Hyatt Regency Cambridge, 575 Memorial Drive, Cambridge, MA, 02139-4896. Phone: (617) 492-1234
The Kendall Hotel, 350 Main Street, Cambridge, MA 02142. Phone: (617) 577-1300
A comprehensive list of hotels in the area is available from MIT. Due to limited availability, we encourage you to book your lodging accommodations at your earliest convenience.
Transportation
We strongly advise attendees to use MBTA subway/bus service to MIT from your desired starting location, if possible, as parking is extremely limited and expensive. For those using subway service, the Kendall Square/MIT stop on the MBTA Red Line is the closest subway stop to MIT.  MIT's campus is also served by several bus lines; please visit the MBTA website for times and schedules.
MIT Information
Here is a campus map of MIT.  Please note that the day will incorporate the following buildings: the Lewis Music Library (Building 14, ground floor); Building 4, Room 270 (our meeting room, which is a short 3-minute indoor walk from the Music Library); Kresge Auditorium Little Theatre (the concert location: Building W16, basement). Kresge Auditorium is approximately a 15-minute outdoor walk from our meeting space.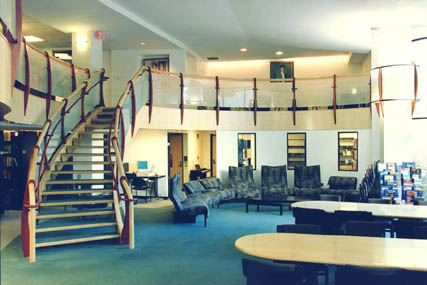 The Lewis Music Library's website is here.
Here is a link with detailed driving directions to MIT as well as pay parking lots.
If you are looking for things to do near MIT check out this link.
First-Time Attendees
If this is your first NEMLA meeting, we welcome you to apply for our First-Time Attendees Program. This grant covers registration, lunch, and travel expenses. Both current members and non-members are eligible, so long as they have not attended a meeting before. The deadline to apply for funding through this program is May 19, 2017. Please apply here.  Also note that funding is regrettably not available for all first-time attendees, but we do strive to accommodate as many as we can on a first come, first served basis.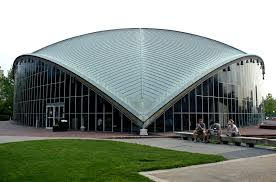 Thursday evening dinner
All attendees are invited to a pre-conference group dinner on Thursday night, June 1st. More details are forthcoming.
Comprehensive registration information with a detailed schedule will be available in late April. Please watch the NEMLA listserv for more details.
Noteworthy News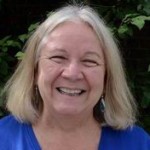 Pat Fisken retired from her position as Head of Paddock Music Library at Dartmouth College in Hanover, NH on March 31, 2017. She worked in Cataloging at the Dartmouth College Library from 1973-1977, in Special Collections from 1977-1980, and in the Music Library since 1980.
Some things that Pat plans to do this spring and summer include:  visit her children and grandson in Pennsylvania and Oregon, spend more time outdoors, work on a community vegetable garden, swim, practice yoga, read, write, visit friends, and simply "be in the moment"!  Oh, and she hopes to get to NEMLA at MIT in June ;-).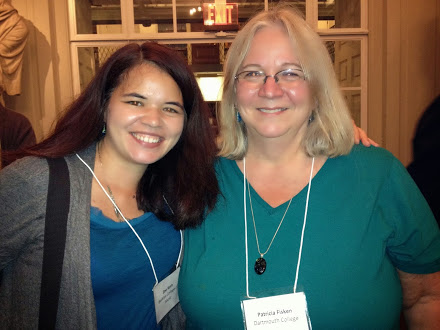 On a personal note, I want to say how much I have enjoyed being your Newsletter Editor the past few years.  I want to thank current and past board members for all of their assistance and thank you to all of the members for your contributions to the newsletter! Beginning with the July 2017 issue, our new newsletter editor will be Memory Apata.  I hope she will enjoy her new position as much as I did!
– Maryalice Perrin-Mohr
NEMLA Officers
Chair:
Laura Stokes
Performing Arts Librarian
Orwig Music Library
Brown University
Providence, RI 02912
laura_stokes at brown.edu
Office: (401) 863-3999
Vice-Chair/Chair-Elect:
Jared Rex
Music Librarian
Fenwick Music Library
College of the Holy Cross
1 College Street
Worcester, MA 01610
jrex@holycross.edu
(508) 793-2295
Past Chair:
Zoe Rath
Reference Librarian ILL Service
Stan Getz Library
Berklee College of Music
1140 Boylston Street
Boston, MA 02215
zrath at berklee dot edu
617-747-8143
Secretary-Treasurer:
Sharon Saunders
Bates College Library
48 Campus Ave
Lewiston, ME 04240
ssaunder at bates.edu
207-786-8327
Member-At-Large:
Jonathan Manton
Music Librarian for Access Services
Irving S. Gilmore Music Library
Yale University
120 High Street
PO Box 208240
New Haven, CT 06520
jonathan.manton at yale.edu
T: 203-432-
Newsletter Editor:
Maryalice Perrin-Mohr
Archivist/Records Manager
New England Conservatory
Spaulding Library
290 Huntington Ave.
Boston, MA 02115
m.perrin-mohr at necmusic.edu
(617) 585-1252
NEMLA Archivist:
Sofia Becerra-Licha
Archivist
Stan Getz Library
Berklee College of Music
1140 Boylston Street
Boston, MA 02215
sbecerralicha at berklee.edu
Office: (617)747-8001
Web Page Editor:
Sarah Hunter
Electronic Inventory Manager
Metadata Services Department
Boston University
771 Commonwealth Ave.
Boston, MA 02215
shunter at bu.edu
Office: (617)353-5810
Publication Information:
New England Quarter Notes is published quarterly in September, December, March/April and June/July.
Back issues may be accessed from:
http://nemla.musiclibraryassoc.org/resources/newsletters/
Address all correspondence concerning editorial matters to:
Maryalice Perrin-Mohr
m.perrin-mohr at necmusic.edu
Inquiries concerning subscription, membership and change of address should be directed to:
Sharon Saunders
ssaunder at bates.edu
Membership year runs September to August.
Regular Personal Membership:$12.00
Student and Retired Membership:$6.00
Institutional Membership$16.00