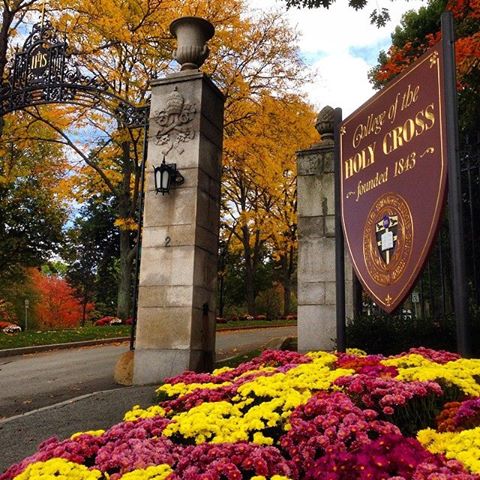 Message from the Chair
Dear NEMLA,
I hope you are managing the hustle and bustle of Fall semester and enjoying those last weeks of summer.
I am happy to announce that our fall meeting plans are well on their way thanks to the hard work of Laura Stokes, our Program Chair, and the Programming Committee. This year's fall meeting will take place at the College of the Holy Cross on October 16th; please register by October 9th for early bird registration. This year's fall meeting includes programs on topics such as open access, new approaches to music information, (Technical Services Committee) genre terms and music literacy. NEMLA members will also get a chance to meet with their committee, and new and current members are urged to join an existing committee. This will also be a chance for members interested in our Oral History to meet and discuss the creation of this committee (if you haven't already, I encourage you to listen to our past oral history interviews).  At this summer's board meeting we agreed that each committee should try over the next year to come up with a brief summary of goals and objectives that we can post on our website. Finally, to end our day, we have a concert and our closing reception. More details about this concert will be sent out soon, so please stay tuned!
I would also like to remind everyone that our chapter offers a First Time Attendees Program, which provides funding to cover lunch and travel expenses. Non-members, as well as new members, attending a meeting for the first time will be considered as recipients for this grant. I encourage you to invite interested library staff, librarians, or students considering librarianship as a profession, to apply for funding if it will help them attend this or future meetings.
If you're looking for a roommate and/or to carpool to Worcester, please use this google doc. If you are coming down early or if Worcester isn't too far out of your way, I hope to see you at our
Thursday NEMLA dinner.
Looking forward to seeing you at our fall NEMLA Meeting, Friday, October 16th,
Zoe Rath
Chair, NEMLA
Reference Librarian
Berklee College of Music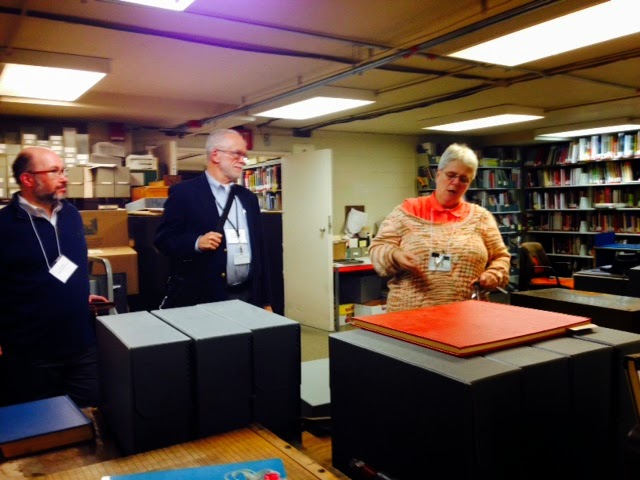 Secretary/Treasurer Report
New members and membership renewals
Welcome to new members who have recently joined us. We hope you enjoy your first year with NEMLA and look forward to meeting you either virtually via Twitter, Facebook, or our Google Group mailing list, or in person at one of our upcoming meetings.
NEMLA's membership year runs from Sept. 1st through Aug. 31st. Renewal e-mails were sent out to those whose memberships were expiring on Sept. 1, 2015 or had expired in previous years. If you have not yet renewed, everything you need to do so is on our membership page. If you have questions regarding your membership status, please e-mail me at nemlaboard@gmail.com
Your continued support of NEMLA is very much appreciated and ensures the chapter's continued success!
Sharon Saunders
NEMLA Secretary-Treasurer
Bates College Library
Fall 2015 Meeting Registration
We are pleased to announce that registration is now open for the fall meeting of the New England Music Library Association!
The fall meeting of the New England Music Library Association will take place on October 16, 2015, at the College of the Holy Cross in Worcester, Massachusetts, in the Rehm Library, Smith Hall, with an afternoon concert and reception in Brooks Concert Hall and the Fenwick Music Library.  We have an exciting program planned, including a music encoding project, updates on music vocabularies, the history of the Harvard Musical Association, and a concert featuring some of Holy Cross's own outstanding performers.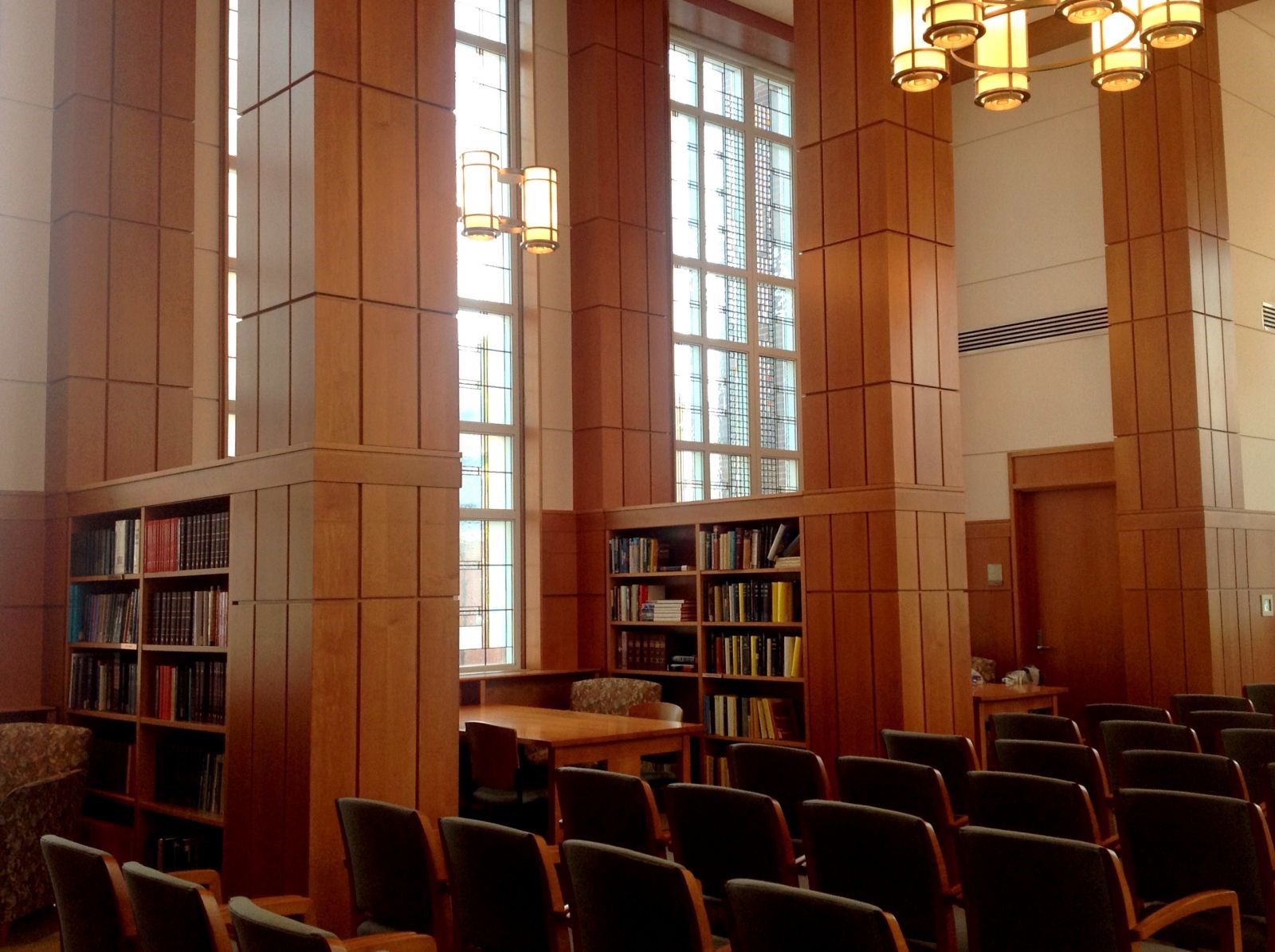 The meeting program will be as follows:
All events take place in Rehm Library, Smith Hall unless otherwise noted.
9–10 a.m. Coffee and pastries [Foyer above Rehm Library]
10–10:15 a.m. Chair's welcome
10:15–11 a.m.  Marci Cohen (Berklee College of Music) & Glenn McDonald (Data Alchemist, The Echo Nest), "New Approaches to Music as Information"
11–11:45 a.m.  Anna Kijas (Boston College) , "The Encoded Medieval Antiphoner: an Open Access Digital Source for Music and Liturgical Pedagogy and Scholarship"
11:45–1:15 p.m.  Lunch [Browsing Room in Dinand Library]
1:15–1:45 p.m. Committee meetings [Rehm Library]
1:45–2 p.m. General meeting reconvenes; committee lightning rounds
2–2:45 p.m.  NEMLA's Technical Services Committee, "Medium of Performance and Genre Terms for Non-Catalogers: Look Ma, No Strings!"
2:45–3:20 p.m.  F. Lee Eiseman (Harvard Musical Association), "Special Collections—The Harvard Musical Association and the development of musical performance and literacy in Boston and America"
3:30–4 p.m.  Concert (Program: TBA) (Brooks Concert Hall)
4–5:30 p.m.  Reception (Foyer adjacent to Fenwick Music Library)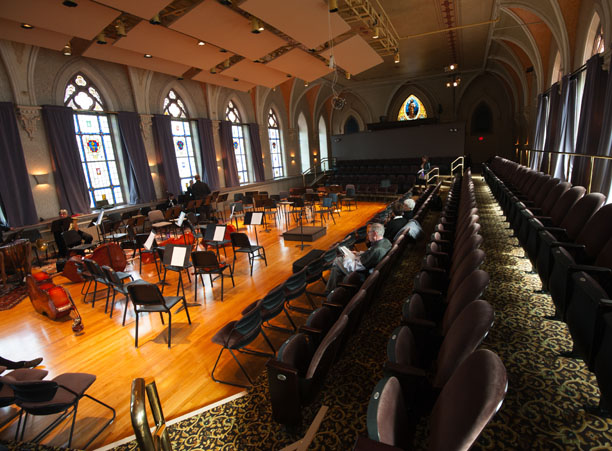 Early Bird Registration will be $16 for regular members and $8 for student and retired members. Please register by October 9, 2015 to receive the Early Bird rate. At-the-door registrations are $18 and $9, respectively.
Lunch
Please note that registration includes the option of a catered lunch. Lunch options will include vegetarian and non-vegetarian items. All attendees are advised that dining options within walking distance of Holy Cross are quite limited, and so we strongly recommend either the catered lunch or planning to bring your own.  We will be eating in the Browsing Room in the Dinand Library. The cost will be $12; please register for the lunch by October 9, so we can give Holy Cross Catering an accurate headcount.
Hotel
A block of rooms has been reserved at a conference rate of $114/night at the Comfort Inn in Auburn, Massachusetts, which is approximately a five-minute drive from the Holy Cross campus. The deadline for bookings at the NEMLA rate is September 30.  To register for the hotel, please call the Comfort Inn at (508) 832-8300 and mention the NEMLA hotel rate.
If you are traveling via public transportation, are staying in the hotel, and need additional assistance with transportation to and from Union Station to the Comfort Inn, please contact Jared Rex (jrex at holycross.edu) or Laura Stokes (laura_stokes at brown.edu) as
soon as you have finalized your plans.
Transportation
By car: Holy Cross is easily reached via I-90 (the Mass Pike) and I-290. From Rhode Island, RI-146/MA-146 will take you directly to Holy Cross. Please see the Directions to Hogan Campus Center webpage for more details.
The Holy Cross campus boasts ample parking, and since we are meeting during Fall Break, we project that the parking lots will not be crowded. Please park in the visitor lot near the Hogan Campus Center.
By train and bus: The MBTA Commuter Rail schedule for the Worcester Line is found here. Regional buses also arrive at Worcester's Union Station at regular intervals. We have arranged a Holy Cross shuttle pickup timed for the MBTA train that arrives at
Worcester at 8:27 a.m., and another shuttle that will return to Union Station for the train that departs Worcester at 5:50 p.m. Please contact Laura Stokes or Jared Rex if you have additional needs. ***Please note that if the MBTA changes the commuter rail schedule
for fall, the shuttle time will be adjusted to reflect the change.***
First-Time Attendees
If this is your first NEMLA meeting, we welcome you to apply for our First-Time Attendees Program. This grant covers registration, lunch, and travel expenses; both current members and non-members are eligible, so long as they have not attended a meeting before. The deadline to apply for funding through this program is October 2, 2015.  Please apply here: http://tinyurl.com/c8mjvz9
Thursday evening dinner
All attendees are warmly invited to a group dinner at 7 p.m. on Thursday, October 15, at the Flying Rhino Cafe. If you are planning to come, please let Laura Stokes know by Wednesday, October 14 at the latest, so we can give the restaurant a headcount.
A huge thank-you to Jared Rex, Alicia Hansen, and the College of the Holy Cross, for hosting this meeting and providing so much in the way of local arrangements.
Noteworthy News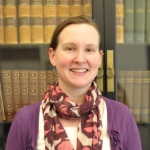 Holly Mockovak reports that the Boston University Library systems Metadata Services Department has been reorganized and Sarah Hunter is now Electronic Inventory Manager. Her division will oversee the maintenance of the library resource management systems knowledge base for serials and electronic resource collection sets. Sarah has been Assistant Head of the Music Library for 9 years, where her work with a wide variety of information formats and discovery systems prepared her for this promotion. She recently headed a review of the library's serials workflow where (in the words of our Library Director) "her clearheaded analysis and practical suggestions demonstrated her mastery of our complex technical systems." Congratulations, Sarah, and thank goodness you remain only one floor away.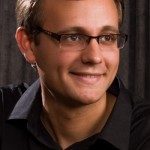 Holly also reports that Brett Kostrzewski is the BU Music Library's new Evening and Weekend Instructional and Reserves Coordinator replacing Kate Stringer who has moved to a new position in BU's Howard Gotlieb Archival Research Collections. Brett is a trained choral conductor moving into part-time doctoral studies in musicology and he is already leveraging his motto, "in your
library" and his background to shape some wonderful outreach and hands-on sessions.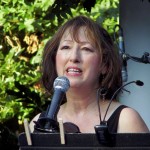 After two rain outs, the Ramler Park Summer Sunset Concert for 2015 took place on August 24th. NEMLA member Maria Jane Loizou and her band played everything from Jazz standards to Piaf songs in front of an appreciative audience in the Fenway.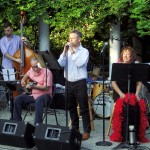 Seeking Nominations / New Committee Members:
As of September 2015, the NEMLA board seeks new members for the following committees:
Publications Committee
Sarah Hunter, chair (shunter at bu.edu)
Instruction Committee
Carol Lubkowski, chair (lubkowski at hartford.edu)
Education and Outreach Committee
Chris Schiff, chair (cschiff at bates.edu)
Program Committee
Laura Stokes, chair (laura_stokes at brown.edu)
Nominating Committee
Kerry Masteller, chair (kmastell at fas.harvard.edu)
Please email the committee chairs if you are interested in joining! In addition NEMLA continues to look into creating an Oral History Committee. NEMLA received funding from MLA to create an oral history, and while we have two members interested in being on this committee, we still need someone willing to chair it. If interested, please email Chris Schiff (chris schiff at bates.edu).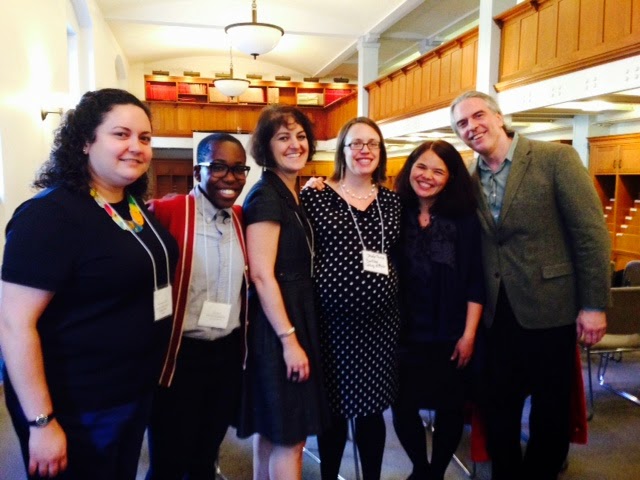 NEMLA Officers
Chair:
Zoe Rath
Reference Librarian ILL Service
Stan Getz Library
Berklee College of Music
1140 Boylston Street
Boston, MA 02215
zrath at berklee dot edu
Phone: 617-747-8143
Vice-Chair/Chair-Elect:
Laura Stokes
Performing Arts Librarian
Orwig Music Library
Brown University
Providence, RI 02912
laura_stokes at brown.edu
Office: (401) 863-3999
Past Chair:
Kerry Carwile Masteller
Reference and Digital Program Librarian
Loeb Music Library
Music Building, North Yard
Harvard University
Cambridge, MA 02138
kmastell at fas.harvard.edu
Office: (617) 495-2794
Fax: (617) 496-4636
Secretary-Treasurer:
Sharon Saunders
Bates College Library
48 Campus Ave
Lewiston, ME 04240
ssaunder at bates.edu
207-786-8327
Member-At-Large:
Christopher Schiff
Ladd Library
Research Services
Bates College
2 Andrews Road
Lewiston, ME 04240
cschiff at bates.edu
Office: (207) 786-6274
Newsletter Editor:
Maryalice Perrin-Mohr
Archivist/Records Manager
New England Conservatory
Spaulding Library
33 Gainsborough St.
Boston, MA 02115
m.perrin-mohr at necmusic.edu
(617) 585-1252
NEMLA Archivist:
Sofia Becerra-Licha
Archivist
Stan Getz Library
Berklee College of Music
1140 Boylston Street
Boston, MA 02215
sbecerralicha at berklee.edu
Office: (617)747-8001
Web Page Editor:
Sarah Hunter
Electronic Inventory Manager
Metadata Services Department
Boston University
771 Commonwealth Ave.
Boston, MA 02215
shunter at bu.edu
Office: (617)353-5810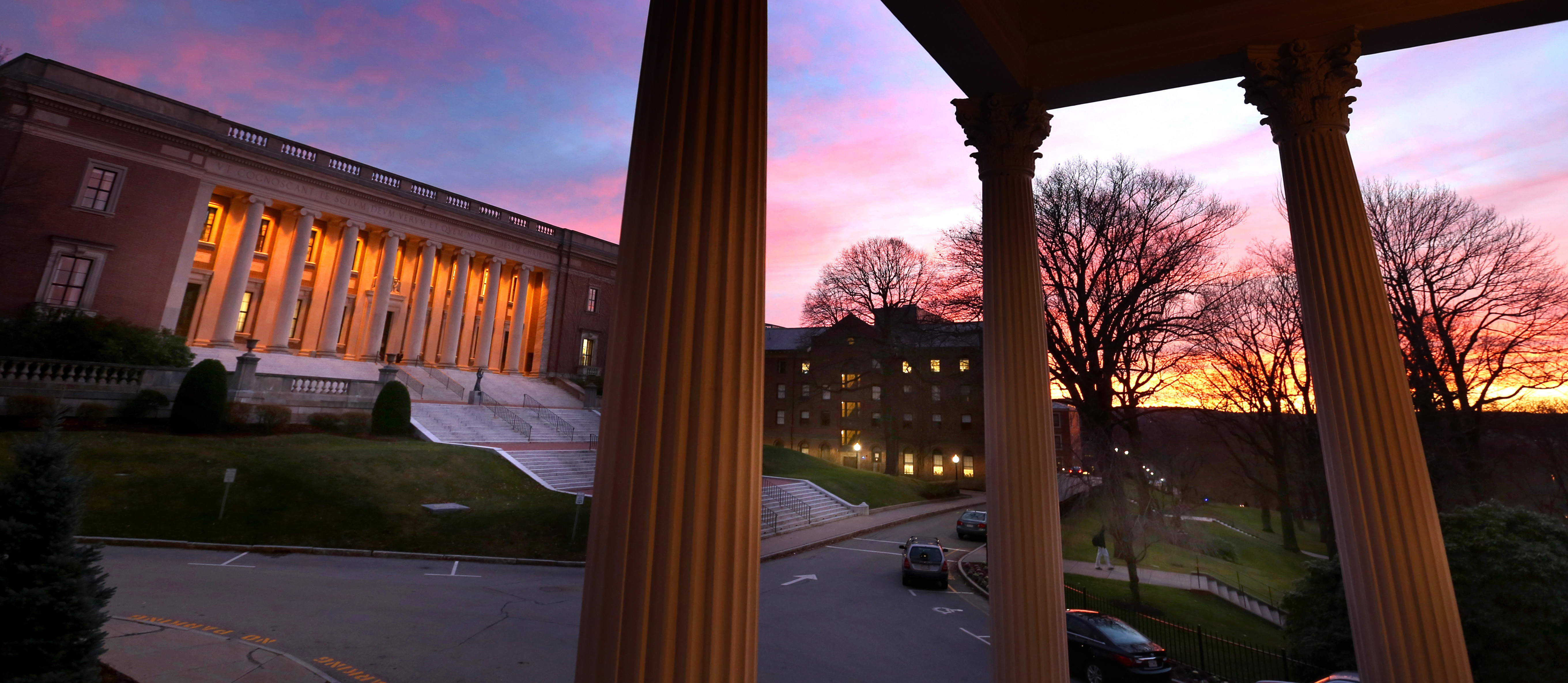 Publication Information
New England Quarter Notes is published quarterly in September, December, March/April and June/July. Back issues may be accessed from:  http://nemla.musiclibraryassoc.org/resources/newsletters/
Address all correspondence concerning editorial matters to:
Maryalice Perrin-Mohr (m.perrin-mohr at necmusic.edu)

Inquiries concerning subscription, membership and change of address should be directed to:
Sharon Saunders (ssaunder at bates.edu)
Membership year runs September to August.
Regular Personal Membership:$12.00
Student and Retired Membership:$6.00
Institutional Membership$16.00
Return to the New England Music Library Association home page.