Message from the Chair
Dear NEMLA members,
Whether you're working in a library that serves an academic population, attending classes yourself, watching the kids head off for their "first day," or just enjoying the back-to-school sales, early September often comes with a sense of anticipation and excitement about the new school year.  In fact, I'm writing this message during the first week of fall semester classes at Brown. Here, the excitement is also tinged with a bit of relief—the crazy-busy period of Orientation is (almost) in the rear view mirror by now.  Whew!
NEMLA's fall meeting at Bennington College is coming up on October 14, 2016.  Jared Rex and the Program Committee have assembled an interesting and varied schedule of events for what promises to be a terrific meeting. (Register here.) The program offers a range of topics, from the latest on MOOCs and ensembles, to an update on Library of Congress Medium of Performance terms, an entry into the ongoing discussion of embedded librarianship, and a glimpse into one NEMLA member's musicological and bibliographical endeavors. We'll end with a musical offering from one of Bennington's ensembles.  In addition, I'm hoping for nice weather so that we can enjoy the mid-autumn Vermont foliage (and maybe a hike or two if you're staying over).  Please see the meeting page for more information about the meeting schedule and accommodations.  I also want to draw your attention to the situation with lunch at Bennington.  We have the option to eat in the dining hall (where we hear that the menu is well supplied for a range of dietary needs); we recommend that you buy the lunch ticket through the Eventbrite meeting registration page in advance in order to enjoy substantial savings.
If you haven't been to a NEMLA meeting before, not only do we warmly encourage you to come, but also to apply for support through our First-Time Attendees Program, which covers lunch, registration, and travel expenses.  Both current NEMLA members as well as non-members are welcome to apply, so long as you have not attended a NEMLA meeting before.
For those of you looking to share a ride to Bennington, we have created a carpooling document.  Don't forget to add your name if you're already planning to drive and have an extra space in your vehicle!  And you have any trouble finding a ride to the meeting, please don't hesitate to get in touch with members of the board or program committee.
Looking forward to seeing all of you at Bennington!
Respectfully submitted,
Laura Stokes
Chair, New England Music Library Association
Performing Arts Librarian
Virginia Baldwin Orwig Music Library, Brown University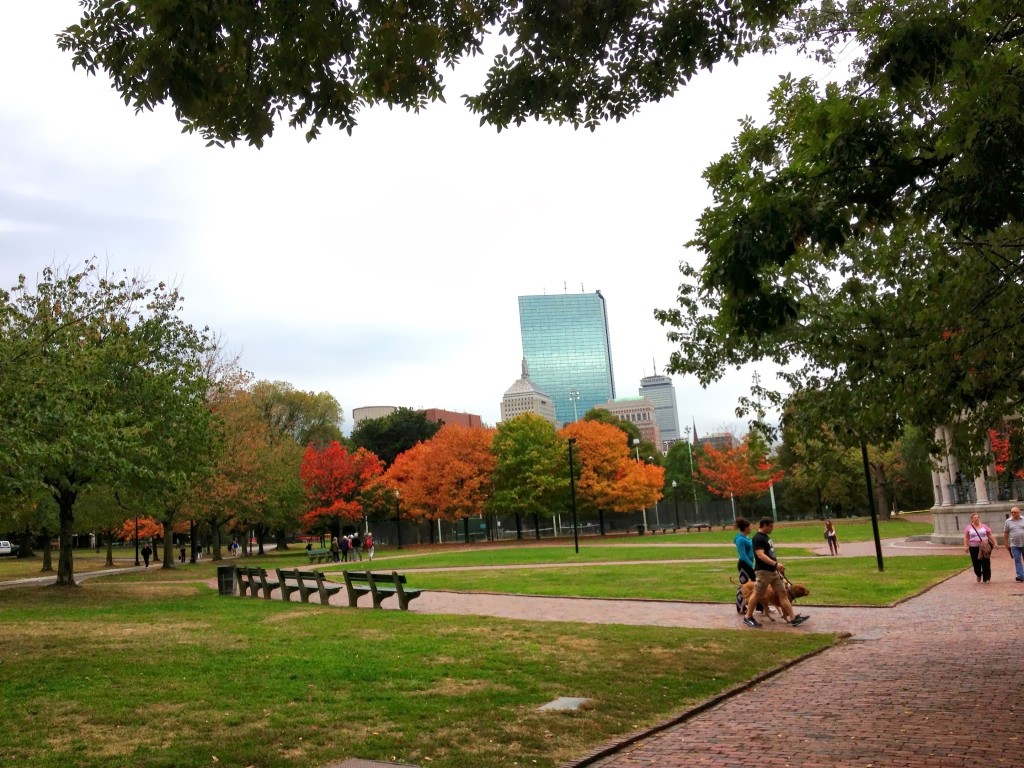 Secretary / Treasurer's Report
New members and membership renewals
Welcome to new members who have recently joined us. We hope you enjoy your first year with NEMLA and look forward to meeting you either virtually via Twitter, Facebook, or our Google Group mailing list, or in person at one of our upcoming meetings.
NEMLA's membership year runs from Sept. 1st through Aug. 31st.  Renewal e-mails were sent out to those whose memberships were expiring on Sept. 1, 2016 or had expired in previous years. If you have not yet renewed, everything you need to do so is on our membership page.  If you have questions regarding your membership status, please e-mail me at nemlaboard@gmail.com
Your continued support of NEMLA is very much appreciated and ensures the chapter's continued success!
Sharon Saunders
NEMLA Secretary-Treasurer
Bates College Library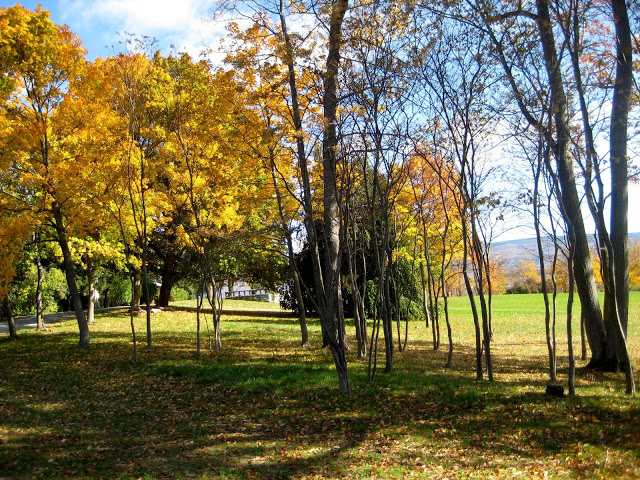 Fall 2016 Meeting Registration/Information
We are excited to announce the registration information for our Fall 2016 Meeting!
Our fall meeting will take place Friday, October 14th at Bennington College in Bennington, Vermont. The day will feature a wide variety of presentation topics including music therapy librarianship, new music cataloging vocabularies, creating music MOOCs, and untangling the history of Musica sacra. We will conclude the meeting with a special concert featuring a local Bennington ensemble and a reception with views overlooking some of Vermont's finest foliage.
Meeting Program
All sessions will take place in the Fireplace Room of the Deane Carriage Barn unless otherwise noted.
9:00 a.m. – 9:45 a.m.: Registration; coffee and pastries [Hallway adjacent to the Fireplace Room]
9:45 a.m. – 10:00 a.m.: Opening Remarks (Laura Stokes, NEMLA Chair); others, TBA
10:00 a.m. – 10:45 a.m.: "OperaX: Convening Campus Ensembles to Create MOOCs" (Panel: Memory Apata, Pat Fisken, and Adam Nemeroff, Dartmouth College)
10:45 a.m. – 11:15 a.m.: "Who's Who in Music Vocabularies: LCMPT and LCDGT, Updates and Intros" (Anne Adams, Harvard University)
11:15 a.m. – 11:25 a.m.: Committee Introduction from NEMLA Board
11:25 a.m. – 12:00 p.m.: Committee Meetings
12:00 p.m. – 1:45 p.m.: Lunch [Commons, Dining Hall]
1:45 p.m. – 2:30 p.m.: "Embedded Librarian: Music Therapy" (Zoë Rath, Berklee College of Music)
2:30 p.m. – 3:15 p.m.: "Franz Commer, Prussian Church Music, and Musica sacra: A Bibliographic Detective Story" (Laura Stokes, Brown University)
3:15 p.m. – 3:20 p.m.: Walk to Jennings Music Building
3:20 p.m. – 3:50 p.m.: Concert (Program, TBA): Thomas Bogdan, leader [Room 136, Jennings Music Building]
3:50 p.m. – 5:15 p.m.: Reception [Jennings Music Building Foyer and Music Library]***
(optional Music Library tours available)
***Please note that alcohol will not be served at the reception. For those interested in a post-reception drink, we will informally gather at Madison Brewing Company at the conclusion of the reception.***
Early Bird registration will be $16 for regular members and $8 for student and retired members. Please register by Thursday, Oct. 6, 2016 to receive the Early Bird rate. Registrations from Oct. 7 through Oct. 14 (including walk-ins) will be $18 and $9, respectively.
Lunch
We have made arrangements to eat lunch in Bennington's dining hall (optional) for this meeting, which may be purchased as part of registration. All attendees are advised that dining possibilities within walking distance of Bennington College are quite limited, so we strongly recommend either using the dining hall option or planning to bring your own. The dining hall offers a variety of food options and will include vegetarian and non-vegetarian selections. The dining hall has extended a discounted price of $6 if purchased as part of the Early Bird registration by October 6. After this date, lunch will be able to be purchased at the dining hall the day of the conference for an increased cost of $12.
Hotel
As the date of the meeting falls during Vermont's prime tourist season for leaf-peepers, we were not able to receive discounted rates or book room blocks for conference attendees. The brief list of hotels/b&bs below are in close proximity to Bennington's campus:
Hampton Inn Bennington, 51 Hannaford Square, Bennington, VT 05201.  Phone: (802) 440-9862

Best Western Bennington, 220 Northside Drive, Bennington, VT 05201. Phone: (802) 442-6311
Knotty Pine Motel, 130 Northside Drive, Bennington, VT 05201
Phone: (802) 442-5487
Taraden Bed and Breakfast, 183 Park Street, North Bennington, VT 05257. Phone: (802) 447-3434
Note: This property requires a 2-night minimum stay requirement.
A comprehensive list of hotels/motels/b&bs in the area is available from the Bennington Area Chamber of Commerce.
Due to limited availability, we encourage you to book your lodging accommodations at your earliest convenience.
For those attendees looking to carpool or for roommates, please use this Google document.  All of the information on this form will be deleted at the conclusion of the conference.
Transportation
Directions to Bennington College can be found here. A map of Bennington's campus can be found here. Please note that the day will incorporate the following buildings: #8 (Deane Carriage Barn), #9 (Jennings Music Building), and #14 (Commons/Dining Hall). As the Dining Hall (#14) is approximately a 10-15 minute walk from our morning meeting space (#8), those needing handicap access to the Dining Hall should park in the visitor parking located at Crossett Library (#5) for lunch.
Parking
Please park in the Deane Carriage Lot, the parking lot opposite to the Deane Carriage Barn (see #8 on Bennington's campus map). As the college will be on fall break, we anticipate ample parking availability. In the unlikely event that the Deane Carriage Lot is full, overflow parking can be accommodated in the parking lots opposite of the Visual and Performing Arts Center (VAPA). Parking is free; no passes are needed.
First-Time Attendees
If this is your first NEMLA meeting, we welcome you to apply for our First-Time Attendees Program. This grant covers registration, lunch, and travel expenses. Both current members and non-members are eligible, so long as they have not attended a meeting before. The deadline to apply for funding through this program is September 30, 2016. Please apply here: http://tinyurl.com/c8mjvz9. Also note that funding is regrettably not available for all first-time attendees, but we do strive to accommodate as many as we can on a first come, first served basis.
Thursday evening dinner
All attendees are invited to a pre-conference group dinner on Thursday night, October 13. We will convene at 7:30 p.m. at Bennington Station. Due to the influx of tourists, the restaurant asks for an accurate headcount by October 4th to plan accordingly. Please let Jared Rex (jrex@holycross.edu) know if you will be attending. ***If we have a party of more than 25, the restaurant will provide a catered buffet-style dinner featuring 3 or 4 entrees (vegetarian and gluten-free options available).***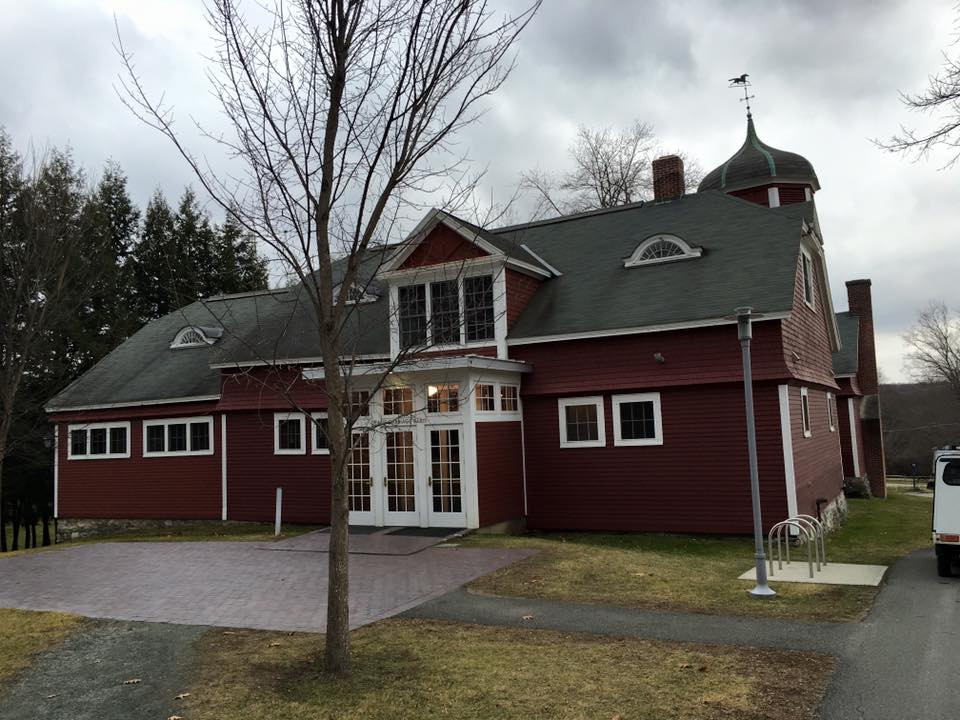 Seeking Nominations/Committee Members
As of September 2016, the NEMLA board seeks new members for the following committees:
Program Committee 

Nominating Committee 

Education and Outreach Committee (2 members)
The NEMLA Education and Outreach Committee is seeking two new members, ideally one from a public library and another from a special library. The Education & Outreach Committee devises and coordinates activities related to professional and continuing education for music librarianship within the New England region. The committee also strives to reach out to communities that are underrepresented within NEMLA, working to better connect with our colleagues outside of academic libraries, and looking for ways to increase diversity within the chapter. If you are interested in serving on the committee, please contact its chair and NEMLA Member-at-Large, Jonathan Manton (jonathan.manton@yale.edu).
By Spring 2017 the board seeks new candidates to run for the NEMLA board to appear on the May 2017 ballot:
Secretary-Treasurer (2 year term)
Record the minutes of all meetings and preserve all official records and reports of the Chapter;
Keep an up-to-date membership list and notify the members of all meetings;
Conduct correspondence of the Chapter as may be required;
Prepare an annual budget, maintain Chapter accounts, and report on status of these accounts at each board meeting;
Represent the organization in all financial matters, including collecting dues, receiving payments, and making authorized expenditures

 Newsletter Editor (2 year term)
Publishes at least four newsletters each year.
Serves as an ex-officio member of the Publications Committee. Maintains and posts to social media sites, including NEMLA's Facebook and Twitter accounts.
Works with the Web Editor and other Board members to update NEMLA's website.
Vice-Chair/Chair-Elect (3 year term):

Performs the duties of the Chair in the latter's absence.

Serves as an ex-officio member of the Education & Outreach Committee.

The term of office shall be one year, after which the Vice-Chair shall succeed to the office of Chair and then Past-Chair, requiring a commitment of three years.

Thank you for your consideration, please email Zoe Rath, Chair of the Nominating committee at zrath at berklee.edu if you have any questions about these positions or would like to nominate yourself or someone else for one of these positions.
Noteworthy News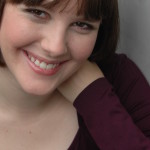 Jennifer Hunt is pleased to announce that Catherine Hammer has joined Boston Conservatory's Alphin Library staff as the new part-time circulation manager.  She will be working 15 hours a week in the circulation area, managing student workers and all things circulation and reference at the desk.  Catherine comes to Boston Conservatory from Harvard's Loeb Music Library where she still holds the position of Library Access Services Assistant, working mostly on the weekends.  Catherine recently presented a session at the last NEMLA meeting held at Harvard about a collection she processed at the BPL concerning the Minuetta Kessler Collection.  Please join Jennifer in welcoming Catherine to the Alphin Library!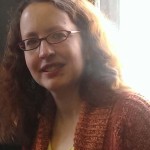 Liza Vick is moving to Philadelphia in October to start a new position as Head, Otto E. Albrecht Music Library, at the University of Pennsylvania.  For the past ten years, Liza has held the position of Reference and Research Services Library at Harvard's Loeb Music Library.  As a very active member of NEMLA, Liza served on the Board for several years including as Chair in 2010-2011. We are grateful for her past leadership and involvement on the NEMLA board, we will miss her but will see her at future MLA meetings and look forward to seeing her in Orlando!
Residents of the Blue Hill Peninsula celebrated the relocation of the Bagaduce Music Lending Library to its future South Street location during a groundbreaking ceremony on July 14th.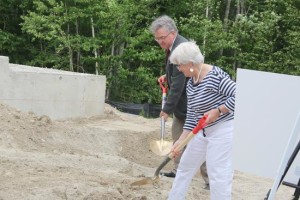 Check out these upcoming  "Live in Concert" events at the Bagaduce Music Lending Library's Performance Hall at 49 South Street, Blue Hill (wine and cheese included). Please call 207-374-5454 for more information. All proceeds go to the construction of the new Music Library.
Frank Fredenburgh & Downeast Jazz-Saturday, September 17 at 7:00pm
Larry Kaplan, Folksong Concert-Friday, September 30 at 7:00pm
Music's Quill, Timothy Neill Johnson, tenor, and Timothy Burris, lute "A Banquet of French and English Airs"-Sunday, October 9 at 4:00pm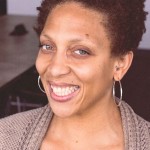 Madelyn Shackelford Washington joined the Berklee College of Music's Stan Getz Library staff as their Digital Learning Librarian in August 2016. Prior to joining the Berklee staff, she served as Assistant Librarian, University Library of Columbus, Indiana University-Purdue, University Columbus. Madelyn holds an MLS, from the School of Library and Information Science, Indiana University, Bloomington, Indiana and a MM in Afro Latin Music from the Department of Music, California State University, Los Angeles.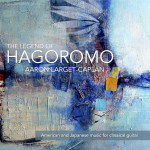 Marty Shreiner shared some exciting news.  He recently had a pair of his compositions Two Japanese Idylls for classical guitar released on the British independent label Stone Records http://alcguitar.com/blog/press-release-legend-of-hagoromo/.  Marty also received an award as a finalist for the 21st Century Music Project of the International Center for Japanese Culture in Japan last October.  Congratulations, Marty!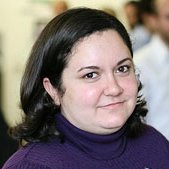 Congratulations also to Berklee archivist Sofia Becerra-Licha, one of the twenty-eight new Digital Archives Specialists (DAS). These archivists, who represent a variety of repositories from around the country, earned a DAS Certificate from the Society of American Archivists (SAA) after completing required coursework within twenty-four months and passing comprehensive examinations in August 2016.
The innovative DAS Curriculum, developed by experts in the field of digital archives, is structured around seven core competencies: understanding the nature of records in electronic form; defining for a variety of audiences the requirements, roles, and responsibilities related to digital archives; formulating strategies and tactics for appraisal, description, management, organization, and preservation; integrating technology to provide access to digital collections; planning for the integration of new tools for successive generations of technology; curating, storing, and retrieving original masters and access copies of digital archives; and providing dependable organization and service to designated communities across networks. Participants complete nine required courses from four tiers addressing these competencies.
NEMLA Officers
Chair:
Laura Stokes
Performing Arts Librarian
Orwig Music Library
Brown University
Providence, RI 02912
laura_stokes at brown.edu
Office: (401) 863-3999
Vice-Chair/Chair-Elect:
Jared Rex
Music Librarian
Fenwick Music Library
College of the Holy Cross
1 College Street
Worcester, MA 01610
jrex@holycross.edu
(508) 793-2295
Past Chair:
Zoe Rath
Reference Librarian ILL Service
Stan Getz Library
Berklee College of Music
1140 Boylston Street
Boston, MA 02215
zrath at berklee dot edu
617-747-8143
Secretary-Treasurer:
Sharon Saunders
Bates College Library
48 Campus Ave
Lewiston, ME 04240
ssaunder at bates.edu
207-786-8327
Member-At-Large:
Jonathan Manton
Music Librarian for Access Services
Irving S. Gilmore Music Library
Yale University
120 High Street
PO Box 208240
New Haven, CT 06520
jonathan.manton at yale.edu
T: 203-432-
Newsletter Editor:
Maryalice Perrin-Mohr
Archivist/Records Manager
New England Conservatory
Spaulding Library
290 Huntington Ave.
Boston, MA 02115
m.perrin-mohr at necmusic.edu
(617) 585-1252
NEMLA Archivist:
Sofia Becerra-Licha
Archivist
Stan Getz Library
Berklee College of Music
1140 Boylston Street
Boston, MA 02215
sbecerralicha at berklee.edu
Office: (617)747-8001
Web Page Editor:
Sarah Hunter
Electronic Inventory Manager
Metadata Services Department
Boston University
771 Commonwealth Ave.
Boston, MA 02215
shunter at bu.edu
Office: (617)353-5810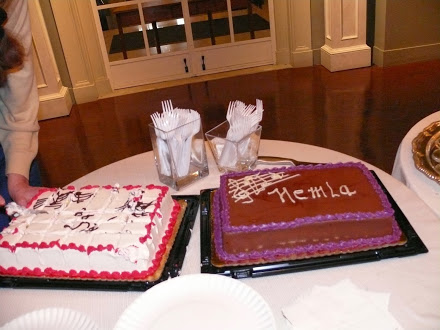 Publication Information:
New England Quarter Notes is published quarterly in September, December, March/April and June/July.
Back issues may be accessed from:
http://nemla.musiclibraryassoc.org/resources/newsletters/
Address all correspondence concerning editorial matters to:
Maryalice Perrin-Mohr
m.perrin-mohr at necmusic.edu
Inquiries concerning subscription, membership and change of address should be directed to:
Sharon Saunders
ssaunder at bates.edu
Membership year runs September to August.
Regular Personal Membership:$12.00
Student and Retired Membership:$6.00
Institutional Membership$16.00
Return to the New England Music Library Association home page.