Message from the Chair:
Dear NEMLA members,
It is an honor to greet you as the new Chair of NEMLA! I would like to begin by thanking our outgoing Past Chair, Zoe Rath, for her contributions to our organization over the past three years. Zoe's knowledge of the inner-workings of NEMLA has been invaluable to me, and she will be missed. I would also like to thank our current Past Chair, Laura Stokes, for her creative and influential leadership over the last year. We are lucky that she will continue to serve membership for one final year as Past Chair! Other departing board members are Maryalice Perrin-Mohr, our past Newsletter Editor, and Sharon Saunders, our past Secretary-Treasurer. Maryalice's astute proofreading abilities and Sharon's initiatives in streamlining and documenting activities of her position to ease personnel transitions are much appreciated. I am pleased to welcome three new officers: Marci Cohen, Vice-Chair/Chair-Elect; Alan Karass, Secretary-Treasurer; and Memory Apata, Newsletter Editor. Congratulations on your appointments, and I look forward to working with you!
For those who attended our spring meeting at MIT in June, we are indebted to the efforts of our host Peter Munstedt and his stellar staff, our Program Committee, and the roster of outstanding presenters. From the special concert of works by composer Charles Shadle to the high-quality reception, it was a memorable event and special way to end the academic year. For those members who were unable to attend, Jonathan Manton has written a thorough recap of our meeting below. As always, we will post videos of the meeting's sessions—and, for the first time, our closing concert—to our YouTube channel as they become available.
In August, the NEMLA Board will have our annual meeting at the College of the Holy Cross. The board will discuss the future of our chapter which includes strategic planning and brainstorming about how we can continue to serve our membership to the best of our ability. I look forward to welcoming all of our board members from across New England to participate in a day devoted to NEMLA. Expect a recap of our meeting in the fall newsletter.
Marci Cohen has already started preparations for our fall meeting with the help of new program committee members Carolyn Johnson and Jenée Force. We are especially grateful to Jonathan Manton, Ruthann McTyre, and the rest of the staff at Yale for enthusiastically agreeing to host our upcoming fall meeting. As the date approaches, be sure to read the fall meeting preview section of the newsletter for more specific details about our fall meeting. In case you missed it, the Program Committee has already opened the call for proposals. We want to hear from you about your projects and initiatives, so please consider submitting a proposal!
Speaking of the fall meeting, I hope you are able to join us at Yale on Friday, October 20, 2017! If you are interested in attending a NEMLA meeting for the first time, we have a First-Time Attendees Program which provides funding for appropriate travel expenses. More information will be announced as it becomes available.
As summer begins to wind down, I hope everyone is able to experience a much-needed reprieve from our busy lives. I personally find New England's summer weather to be gorgeous, and the abundance of summer musical events in our region is unbeatable!
Respectfully submitted,
Jared Rex, Chair
New England Music Library Association
Spring 2017 Meeting Summary:
The Spring Meeting of the New England Chapter of the Music Library Association was held at Massachusetts Institute of Technology (MIT) in Cambridge, Massachusetts, on June 2nd, 2017.
A total of 68 attendees, including a number of first time attendees, were greeted by NEMLA Chair (now Past Chair) Laura Stokes, and then welcomed to MIT by Chris Bourg, Director of MIT Libraries. Bourg noted that through her work overseeing two music libraries during her career, first at Stanford and now at MIT, she has come to consider music libraries to be the "bellwether" for research libraries, principally as technology has always gone hand in hand with music libraries. She highlighted how sound recordings, a major component of most music library collections, have always required technology in order to provide any sort of access to them. Bourg also noted how the Lewis Music Library at MIT exemplified what she called a "third space" for patrons, between work and home, something she is keen to provide across MIT Libraries.
Following Chris Bourg's inspiring words, we dived straight into our first presentation, "Podcasting for Libraries", by James Capobianco and Hannah Spencer Ferello from Houghton Library at Harvard University. Christina Linklater, who was also part of the project, was unfortunately not able to make it to the meeting in person. The presentation focused on a project Houghton had recently completed, in conjunction with Houghton's 75th anniversary celebrations, to create a series of podcasts featuring Harvard faculty discussing their favorite items from the library's special collections. The project team walked us through the methodology and equipment used to produce the highly impressive podcasts.
Next, Alan Karass, Director of Libraries at New England Conservatory of Music (NEC), outlined his work with The Folk Song Society of Greater Boston (FSSGB). Alan discussed the history of the FSSGB and the Society's library, which contains books, recordings (both commercial and non-commercial), concert posters/flyers and ephemera dating back to the founding of the Society in 1959. Numerous librarians had curated and maintained the FSSGB over the years. However, the collection had no permanent home, moving from place to place over the years, normally kept at the librarian's house. Following a long lunch with members of the FSSGB Library Committee, which included an amazing Black Bean soup according to Alan, hence the name of his talk (A Tale of Tunebooks, Black Bean Soup, & Lawyers: The Folk Song Society of Greater Boston & the New England Conservatory), an agreement was made that the FSSGB library would be donated to NEC, along with an endowment that is being used for further collection development, digitization, preservation and cataloging. The first installment of the donation was made in May 2016, with further donations due in the near future.
The last session before lunch featured a panel of public librarians: Elizabeth Berndt-Morris from Boston Public Library; Cathy Balshone from Newton Free Library and Raminta Moore from Portland Public Library. The panel shared a fascinating insight into recent trends related to music collections in public libraries. In relation to services, much of the discussion focused on sound recordings, notably the difference between Compact Disc (CD) borrowing and online e-resource access, principally via Alexander Street Press and/or Hoopla, a service tailored to public libraries that enables borrowing of digital music, movies and ebooks. CD borrowing remains surprisingly high at all three of the libraries discussed, notably at Portland Public Library where Raminta has built a Maine Music Collection, featuring recordings from local  musicians. CD circulation has increased fivefold since this collection was established. When it came to e-resources, all panelists noted that Hoopla was extremely popular with patrons, but that the cost to the library for the service was becoming unsustainable. Hoopla employs a cost per use model, so the more popular the resource becomes, the more expensive it is for the library. An additional area of discussion for the panel was programming, which continues to be a major focus at all three libraries. Each panelist highlighted extensive music programs at their libraries, and noted that providing performance opportunities and spaces notably increased local community engagement with the library.
After lunch and the annual NEMLA Business Meeting, Anna Kijas, Senior Digital Scholarship Librarian, and Elizabeth Sweeney, Irish Music Librarian, from Boston College presented "Providing Open Access to Irish Music: The Séamus Connolly Collection of Irish Music at Boston College". The collection features traditional tunes and songs collected by the fiddle player Séamus Connolly (Sullivan Artist in Residence in Irish Music at Boston College from 2004 to 2015). It includes 330 audio recordings featuring more than 130 musicians, with accompanying stories, transcriptions, and introductory essays. Anna outlined how the project to create a freely available online portal for the collection was developed by first creating a detailed project charter, which included the scope, goals, content, team, assigned roles, sources of support, timeline and accountability for the project. Anna outlined the significant benefit of creating a charter for such projects, which she noted can be flexible and revised as the project progresses. The portal was built using Omeka, and utilized SoundCloud for audio playback. Elizabeth noted that most of the audio recordings are new or modern interpretations, as the process of clearing all of the permissions for the numerous existent recordings of the tunes featured would have been beyond the resources of the project. Elizabeth also outlined a policy which the project created for reviews and integrating submitted corrections.
The final presentation of the day was by Michael Scott Cuthbert, Associate Professor of Music at MIT. "Searching in Digital Medieval Score Databases: Moving from Metadata to Big Data". Michael outlined his work on the Electronic Medieval Music Score Archive Project (EMMSAP), a repository containing over 1500 polyphonic works, written between 1300-1430, that he had encoded in MusicXML. Michael has created Music21 based tools that enable him to analyze these works as a corpus. His principal objective in doing so is to find previously unknown connections between the works. Michael utilized numerous incipits for this project, that he then encoded into MusicXML, which he sourced from the Répertoire International des Sources Musicales (RISM).
After a full day of excellent presentations, we were then treated to a wonderful concert featuring works by Charles Shadle, Senior Lecturer for Composition and Theory at MIT, followed by a reception at Lewis Music Library.
A huge debt of gratitude goes to Chris Bourg, Peter Mundst and the staff of the Lewis Music Library at MIT for hosting us, along with Jared Rex and Marci Cohen, who took care of all of the arrangements for the meeting. I look forward to seeing everyone at Yale in the Fall!
Submitted by Jonathan Manton, NEMLA Member-at-Large.
Secretary/Treasurer's Report
| | |
| --- | --- |
| Balances (June 1, 2017)  | |
| Savings | $4,005.33 |
| Checking | $2,750.70 |
| Total | $6,756.03 |
| | |
| Oral history grant | |
| Beginning amount | $1,000.00 |
| expense (3/2015) | $183.00 |
| expenses (7/2015) | $336.50 |
| expense (11/2016) | $282.16 |
| expense (5/2017) | $24.99 |
| current remaining | $173.35 |
| | |
| Checking account | |
|  Restricted funds (grant) | $173.35 |
|  Unrestricted/NEMLA (non-grant) | $2,577.35 |
| Total | $2750.70 |
| | |
|  Members (57 current members)               | |
|  Income from memberships paid this report period (6/1/2016-6/1/2017) | $851.04 |
| | |
|  June 2016 meeting         | |
|  Expenses | $246.19 |
|  First-time attendees | $137.75 |
|  Registrations | $832.44 |
| | |
|  October 2016 meeting | |
|  Expenses | $565.96 |
|  First-time attendees | $196.57 |
|  Registrations | $520.23 |
| | |
|  Fees | |
|  Eventbrite (meeting registrations) | $149.33 |
|  Paypal (memberships paid online) | $28.96 |
Fall Meeting Preview:
Yale University
New Haven, CT
Friday, October 20, 2017
The NEMLA Fall 2017 meeting will be held at Yale University Library.  All sessions will be held in the International Room within Sterling Memorial Library. In addition to presentations, the meeting will include a tour of the Gilmore Music Library, which underwent extensive renovation in 2016; an opportunity to view the rich musical holdings held at the Beinecke Library, ranging from the 15th-century Mellon Chansonnier to a manuscript of Mahler's Symphony No. 1, that includes a movement that the composer later decided to omit; and a concert performance by Anne Rhodes, featuring songs found within the Gilmore Music Library's Special Collections. The day will end with a reception at Mory's, the famous Yale Tavern that has been frequented by countless Yale Alum, including notably Cole Porter, whose initials can be seen carved into one of the tables in the main dining room!
Presentation proposals will be accepted through August 4, 2017.  Please send proposals and questions via e-mail to the Program Committee by emailing Marci Cohen (mcohen2@bu.edu). In your submission e-mail, please use the subject line: "NEMLA Fall 2017 Proposal."
More details on the meeting including hotel information, etc. will be forthcoming.
Committees seeking new members:
The Programming Committee is seeking one new member. If interested contact Marci Cohen via email: mcohen2 at bu.edu
The Nominating Committee is seeking two new members. If interested contact Laura Stokes via email:  laura_stokes at brown.edu
Noteworthy News: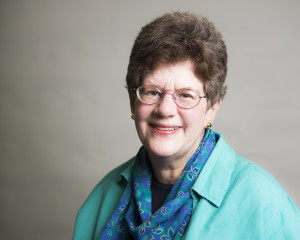 Pam Juengling will retire from the University of Massachusetts/Amherst on August 30, 2017.  Pam joined UMass/Amherst as Music Librarian in 1982.  Prior to her arrival at UMass, she earned her degree in organ performance, music education, and German at Minnesota State University-Mankato. A sign posted in the music library window advertising a student position in the music library inspired a shift in her career focus from church music and teaching to music librarianship, and the path was set! She attended library school in a joint program at SUNY-Geneseo and the Eastman School of Music, earning her M.L.S. in 1978. She worked at Northern Kentucky University in suburban Cincinnati before coming to UMass.  Pam was involved with numerous major changes in the fields of music and librarianship, especially the impact of technology and the transition from analog to digital formats and card catalogs to online catalogs.  She saw the move of the UMass Music Library from a branch library in the Fine Arts Center to a department within the main library.  During retirement she looks forward to travel, more time with family and friends, volunteer activities, reading and knitting, and attending the wealth of concerts, exhibits, and lectures in the Five College area and beyond.
Publication Information:
New England Quarter Notes is published quarterly in September, December, March/April and June/July.
Back issues may be accessed from:
Address all correspondence concerning editorial matters to:
Memory Apata, memory.r.apata at Dartmouth.edu
Inquiries concerning subscription, membership and change of address should be directed to:
Alan Karass, alan.karass at necmusic.edu
Membership year runs September to August.
Regular Personal Membership:$12.00
Student and Retired Membership:$6.00
Institutional Membership$16.00
NEMLA Officers
Chair:
Jared Rex
Music Librarian
Fenwick Music Library
College of the Holy Cross
1 College Street
Worcester, MA 01610
jrex at holycross.edu
(508) 793-2295
Vice-Chair/Chair-Elect:
Marci Cohen
Assistant Head
Music Library
Boston University
771 Commonwealth Ave.
Boston, MA 02215
mcohen2 at bu.edu
(617) 353-3707
Past Chair:
Laura Stokes
Performing Arts Librarian
Orwig Music Library
Brown University
Providence, RI 02912
laura_stokes at brown.edu
(401) 863-3999
Secretary-Treasurer:
Alan Karass
Director of Libraries
New England Conservatory
290 Huntington Avenue
Boston, MA 02115-5018
alan.karass at necmusic.edu
(617) 585-1247
Member-At-Large:
Jonathan Manton
Music Librarian for Access Services
Irving S. Gilmore Music Library
Yale University
120 High Street
PO Box 208240
New Haven, CT 06520
jonathan.manton at yale.edu
(203) 432-5549
Newsletter Editor:
Memory Apata
Music Library Supervisor|Education & Outreach
Dartmouth College
Paddock Music Library
Hopkins Center, HB 6245 Hanover, NH 03755
memory.r.apata at dartmouth.edu
(603) 646-3234
NEMLA Archivist:
Sofia Becerra-Licha
Archivist
Stan Getz Library
Berklee College of Music
1140 Boylston Street
Boston, MA 02215
sbecerralicha at berklee.edu
Office: (617)747-8001
Web Page Editor:
Sarah Hunter
Electronic Inventory Manager
Mugar Library
Boston University
771 Commonwealth Ave.
Boston, MA 02215
shunter at bu.edu
Office: (617) 353-5810
Save
Save
Save
Save
Save
Save
Save
Save
Save
Save
Save
Save
Save