Message from the Chair
Spring Election Ballot
Spring Meeting 2015 at Smith College, Northampton, MA
Noteworthy News
NEMLA Officers
Publication Information
Message from the Chair
Dear NEMLA members:
Happy New Year! I hope this message finds you well, and that the winter storms of the last few weeks haven't caused too much havoc. I haven't snowshoed or skied to work yet, but it's been tempting.
Mark your MLA schedule now: as is traditional, we'll be meeting for a convivial, lively, even raucous Chapter dinner during the conference. We've made reservations at the Rio Grande Mexican Restaurant for Thursday, February 26th at 7:00. The restaurant is a short walk (~.3 mile) from the conference hotel; keep an eye on the message bulletin board at MLA for exact details of when and where to meet. So that we can give the restaurant an accurate head count, please RSVP by Wednesday, February 18th if you're planning to attend.
Many New England librarians are presenting at MLA, including Sarah J. Adams, Elizabeth Berndt Morris, Remi Castonguay, Kristin Heider, Beth Iseminger, Francesca Livermore, Suzanne Lovejoy, Peter Munstedt, Chris Schiff, Liza Vick, and Marlene Wong. If you have the chance, I hope you'll be able to attend their presentations. Best of luck to all of our presenters!
Whether or not you're able to attend MLA, I hope to see you at our spring meeting, on Friday, March 20, 2015 at Smith College in Northampton, MA. Zoë Rath, the program committee (Anne Adams, Ilana Revkin, and Laura Stokes), and our site host Marlene Wong have put together a fantastic program; my thanks go to all of them, and to our presenters. I'm looking forward to a day spent learning more about analog audio preservation, the career of composer Eugenie Göring, and the intersections between library outreach and music-making, plus a bonus ukulele lesson! More information about the program and meeting logistics is posted below. If you have a bit more time to spend in Northampton and are dreaming of spring – and after 40(ish) inches of snow in a week, I'm more than ready for an end to winter – you may also want to pay a visit to the Botanic Garden of Smith College, where the highlight will be their annual spring bulb show.
During the spring business meeting, we'll discuss and vote on proposed changes to the NEMLA bylaws to clarify officer responsibilities and correct a few minor details. The revisions are included again in this issue of the newsletter for your review; thanks to everyone who has already sent thoughtful commentary in response.
Finally, we have an accomplished slate of members running for election to Chapter offices. My thanks go to Jennifer Hunt and the Nominating Committee for recruiting our candidates, and to the members who've decided to run. Short bios of the candidates are included in this issue of the newsletter; look for a ballot in your email soon. If your membership has lapsed, remember to renew it in order to vote.
I'm looking forward to seeing many of you in the next few weeks, either at MLA or our spring Chapter meeting.
Respectfully submitted,
Kerry Carwile Masteller, Chair
Reference and Digital Program Librarian
Eda Kuhn Loeb Music Library, Harvard University
---
Spring Election Ballot
At 9 a.m. on Friday, February 20th, 2015, members in good standing will receive an email message inviting them to participate in the election of two new members to the NEMLA board.
Candidates for Vice-Chair/Chair Elect:
Marci Cohen
Marci Cohen has been a reference librarian at Berklee College of Music since 2010. Her duties include reference, collection development, library instruction and student employee subversion. As a NEMLA member, she has served on the program committee (2009-2011) and education & outreach committee (2010-2012) and worked on the design and administration of volunteer/internship placement service survey (2011-2012). She presented on the Stooges at the Fall 2014 NEMLA meeting. She earned her B.S. from the Wharton School of Business at the University of Pennsylvania, her M.L.S. from the University of Illinois Urbana-Champaign and her M.A. in music from Tufts University. Earlier in her career, she planned educational events for the Philadelphia Association of Paralegals and Northbrook (IL) Public Library staff.
Laura Stokes
Laura Stokes has been Performing Arts Librarian and head of the Orwig Music Library at Brown University since February 2012. She received a B.A. in music from Carleton College, a Masters of Science in Information from the University of Michigan, and an M.A. in musicology from Indiana University, and she is completing a Ph.D in musicology at Indiana University. Laura currently serves on NEMLA's Program Committee and as an Assistant Editor for MLA's journal Notes. Before arriving at Brown, Laura taught music history and research skills classes for the musicology department at Indiana University and worked for the Variations Project at the Cook Music Library at Indiana University. Prior to IU, she held positions at Northeastern University, the University of Michigan, and JSTOR.
Candidate for Secretary/Treasurer:
Sharon Saunders
Sharon Saunders is Associate College Librarian for Systems and Bibliographic Services at Bates College. She moved from a position as Music and Art Reference Librarian at Carnegie Library of Pittsburgh into the Non-Book Catalog Librarian position at Bates in 1990. She has previously served NEMLA as the Cataloging Discussion Group Leader (1994-1995) and as Secretary/Treasurer (1995-1999). She was an organ major at Carnegie-Mellon and continues to play weekly church services and occasional recitals.
---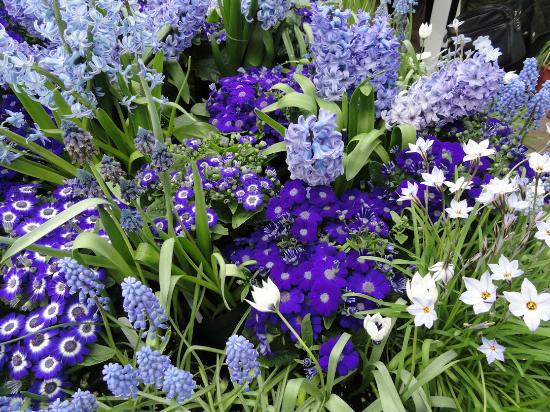 Spring Meeting 2015 at Smith College, Northampton, MA
NEMLA Spring Meeting
Smith College
Northampton, MA
Friday, March 20, 2015
Registration:
Advance registration is now open for the spring meeting of the New England chapter of the Music Library Association (NEMLA). The meeting will take place at Smith College, Northampton, MA, on Friday, March 20th, 2015. If you plan to join us, please complete and submit the registration form by Friday, March 13th, 2015. Please be advised that lunch options will be limited at this meeting. Please feel free to bring your own lunch, but there is also the option to purchase a catered lunch in advance.
If this is your first NEMLA meeting, please also be sure to apply for funding by Friday, March 13, 2015 from our NEMLA First Time Attendees Program. Please note that funding is regrettably not available for all first-time attendees, but we do strive to accommodate as many as we can on a first come, first served basis.
For program details, travel and lodging information, and speaker bios, please see the Upcoming Meetings section of the NEMLA website.
---
Noteworthy News
Rare sheet music digitalization project, Greer Music Library
The Gladys Krieble Delmas Foundation has awarded Connecticut College $14,000 to digitize a collection of rare sheet music from the 1800s through the early 1900s. Once preserved, the collection will be made fully accessible through open access, which will encourage multidisciplinary collaboration both at Connecticut College and at other colleges and universities. The project will provide access to a varied collection of sheet music that includes popular and art songs, Civil War-era songs, piano music, and much more. Digitization of this material invites the opportunity for research beyond the printed notes via the cover art and advertisements, and through the thematic material represented in the lyrics. We are most grateful to the Gladys Krieble Delmas Foundation for making this exciting project possible.
Submitted by Carolyn A. Johnson, Music Librarian, Greer Music Library, Connecticut College, New London, CT
Lecture demonstration at New England Conservatory, March 24
Maria Jane Loizou is preparing a lecture demonstration of "The Songs of the Paris Café ( 1848-1920)" for a Liberal Arts class at New England Conservatory on March 24, 2015. The mini-recital will feature songs from Les Chansonniers de Montmartre of Aristide Bruant, Chansons sans Gêne of Léon Xanrof (Fourneau), well as representative songs by the Paris-trained Puerto Rican composer F. P. Cortés, Georges Auric, and Erik Satie.
Submitted byMaria Jane Loizou, Collection Management Librarian, Spaulding Library, New England Conservatory, Boston, MA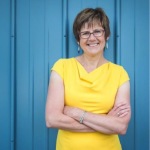 Heather Reid, is the new Dean for Library and Learning Resources, at Berklee College of Music.
Heather has held leadership positions in the for-profit and not-for-profit sectors spanning educational publishing, content delivery, and rights management. For the past nine years, she served as Senior Director of Data Services for the Copyright Clearance Center in Danvers, MA. She is presently Chair of the Board of Directors for the National Information Standards Organization.
Heather was previously the Director of Database Services at EBSCO Publishing and also worked at Harvard University for several years in a variety of positions, including as Director of Information Technology, during which she oversaw planning, development, and support for Harvard's library systems and worked with faculty and educational technology colleagues from across the university to develop tools and systems to support teaching and learning.
She received a Master of Arts in Library Science degree and a Master of Arts degree in Philosophy from the University of Michigan, Ann Arbor, as well as a Bachelor of Arts degree in music (voice and composition) from Queen's University of Belfast, Northern Ireland.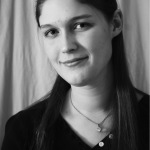 Kristen Heider is the new Assistant Music Cataloger at Berklee College of Music. Most recently, she worked as the Music and Digital Resources Cataloging/Metadata Specialist at Southern Methodist University. She has a BA in Vocal/Bass Trombone Performance from Gustavus Adolphus College and a MLS from Indiana University with a specialization in music librarianship. When she isn't cataloging, she keeps busy by knitting, singing, and acting — just not all at once. She is looking forward to co-presenting The Paraprofessional MLS: [Making the Best of] Hiring, Engaging, and Retaining Professionals in Paraprofessional Positions with Michelle Hahn and Sara Outhier at the upcoming MLA conference in Denver.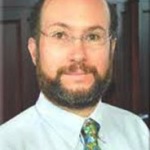 Alan Karass has been appointed as NEC's new Director of Libraries,
starting Monday, 2 February 2015. For the past 20 years, Alan has served as Head of the Music Library at the College of the Holy Cross, and as a lecturer in their Music Department since 2004. He was also the librarian for the college's Rehm Library, the primary public space for the institution's Center for Religion, Ethics, and Culture. He is an active member of Music Library Association (MLA), the New England Music Library Association (NEMLA), Boston-area Music Libraries (BAML), the American Library Association (ALA), and the International Association of Music Libraries, Archives, and Documentation Centres (IAML).
Alan also has a performing background, actively playing as a clarinetist and saxophonist while an undergraduate at Clark University. He discovered a love for early music in graduate school, resulting in an MA in Historical Musicology from the University of Connecticut. He is a founding member of FloraMusica, a recorder and early music ensemble and past President of the American Recorder Society. Alan earned an MS in Library and Information Science from Simmons College (even having a class with our own Jean Morrow), and is just completing a PhD In Ethnomusicology, specializing in music from Tunisia.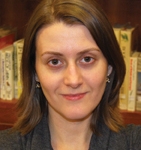 Anna Kijas is the Senior Digital Scholarship Librarian at the Boston College Libraries. She received her master's degrees in library and information science from Simmons College and in music from Tufts University. Her main areas of research include music criticism and reception studies of women musicians during the 19th through early 20th centuries. Kijas has presented and written about open access publishing, the application of digital tools in research, and has several forthcoming publications about Venezuelan pianist, Teresa Carreño, as well as a digital project, Documenting Teresa Carreño. She is currently the coordinator of the Music Library Association's Digital Humanities Round Table, most recently served on the editorial board of DiRT, and as committee chair for the Walter Gerboth Award.
---
NEMLA Officers
Chair:
Kerry Carwile Masteller
Reference and Digital Program Librarian
Loeb Music Library Music Building,
North Yard Harvard University
Cambridge, MA 02138
kmastell at fas.harvard dot edu
Phone: (617) 495-2794
Vice-Chair/Chair-Elect:
Zoe Rath
Reference Librarian ILL Service
Stan Getz Library
Berklee College of Music
1140 Boylston Street
Boston, MA 02215
zrath at berklee dot edu
Phone: 617-747-8143
Past Chair:
Jennifer Hunt Library Director,
Albert Alphin Library
The Boston Conservatory
8 The Fenway
Boston, MA 02215
jhunt at bostonconservatory dot edu
Phone: (617) 912-9132
Fax: (857) 207-3132
Secretary-Treasurer:
Sarah Funke Donovan
Digital Project Archivist
Boston Symphony Orchestra
301 Massachusetts Avenue
Boston, MA 02115
sdonovan at bso dot org
Member-At-Large:
Christopher Schiff
Ladd Library Research Services
Bates College
2 Andrews Road
Lewiston, ME 04240
Phone: (207) 786-6274
Newsletter Editor:
Erica Charis
Outreach Librarian
Stan Getz Library B
erklee College of Music
1140 Boylston Street
Boston, MA 02115
echaris at berklee dot edu
Phone: (617) 747-8465
NEMLA Archivist:
Sofia Becerra-Licha
Archivist
Stan Getz Library
Berklee College of Music
1140 Boylston Street
Boston, MA 02115
sbecerralicha at berklee dot edu
Phone: (617)747-8001
Web Page Editor:
Jennifer Olson
Technical Services
Librarian Archives Allen Library
University of Hartford
200 Bloomfield Avenue
West Hartford, CT 06117
jolson at hartford dot edu
Phone: (860) 768-4625
Fax: (860) 768-5295
---
Publication Information
New England Quarter Notes is published quarterly in September, December, March/April and June/July.
Back issues may be accessed from http://nemla.musiclibraryassoc.org/newsletters.php
Address all correspondence concerning editorial matters to:
Erica Charis
echaris at berklee dot edu
Inquiries concerning subscription, membership and change of address should be directed to:
Sarah Funke Donovan
sdonovan at bso dot org
Membership year runs September to August.
Regular Personal Membership:$12.00
Student and Retired Membership:$6.00
Institutional Membership$16.00
Return to the New England Music Library Association home page.