Message from the Chair
July, 2018
Dear NEMLA members:
Get your passports ready! During the spring meeting at the New England Conservatory (NEC) in March, outgoing chapter chair Jared Rex shared the exciting news that our fall meeting would be held in Montreal jointly with the New York State/Ontario chapter of MLA and the Quebec chapter (SQACBM) of the Canadian Association of Music Libraries, Archives and Documentation Centres (CAML). Jared had announced that the Greater New York chapter of MLA would also participate, but they have since decided to drop out. The meeting will be held at McGill University's New Residence on Thursday, November 8 and Friday, November 9, which we chose because it leads into the long Veteran's Day weekend observed in the U.S.
We realize that this will be a more expensive meeting for our members for a variety of reasons, but we are working on ways to make it affordable, starting with making it possible to stay only a single night in Montreal. The event will begin Thursday morning with French-language presentations, but bilingual welcome messages and English-language presentations won't start until Thursday afternoon. The event will wrap up mid-afternoon on Friday. The registration price, $60 US, will include breakfast on Thursday and Friday, a reception at the end of the Thursday program, Friday lunch, and numerous catered coffee breaks. We will have a block of discounted rooms ($179 CAD) at the Hilton Garden Inn Montreal Centre-Ville Hotel, right across from McGill's music library. Most importantly, we have travel grants available for up to three people, described in greater detail elsewhere in the newsletter.
To balance the expense and inconvenience of the Montreal meeting, the NEMLA board decided when we signed on that our spring 2019 meeting should be in Boston to be accessible to as many of our members as possible. I am happy to announce that my own institution, Boston University, will host the Spring 2019 meeting. We still have a lot to focus on before then, so we have not yet set a date.
We expect there will be a competitive process for selecting presentations. Don't be shy about responding to the call for proposals. I hope NEMLA will be well-represented among the presenters.
To recap election announcements from Jared, I offer congratulations to our winners, Sarah Funke Donovan of the Boston Symphony Orchestra as our new Vice-Chair/Chair-Elect and Patricia B. M. "Tish" Brennan of Rhode Island College as our new Member-at-Large. I thank Laura Stokes, Past Chair, and Jonathan Manton, Member-at-Large, for their work as they cycle off the Board, and Jared Rex for all his guidance as he transitions to Past Chair. I thank Ruthann McTyre, Elizabeth Berndt-Morris and Sara White for their willingness to run for our elected positions. Finally, I thank Lisa Wollenberg of the University of Hartford as our new web editor, and I thank Sarah Hunter of Boston University as she steps down from that role, one she continued to hold even when her job duties moved away from music librarianship. As program chair for the NEC meeting, I am proud of the well-attended and informative event. I particularly appreciate Alan Karass, who pulled double duty as both our Secretary/Treasurer and our site host. It is clear why Alan was eager to show off NEC's new library and other spaces, and the whole library staff was extremely hospitable.
I look forward to serving you as the chapter chair, and I am excited about all we have lined up.
Respectfully submitted,
Marci Cohen, Chair, New England Music Library Association
Assistant Head, Music Library, Boston University
Spring 2018 Meeting Summary
23 March, 2018
Pierce Hall, New England Conservatory
The morning began with opening remarks from Jared Rex, NEMLA Chair. Then attendees were greeted enthusiastically by Tom Novak, NEC Interim President, Provost, and Dean, a person who clearly has no room for any more "hats."
Following introductory remarks, the first session, "Bound for Glory: Cataloging Bound Sheet Music as Collections" was given by Robert Cunningham of the Boston Public Library and Andrea Cawelti of Harvard University. Attendees were led through the steps of a project to create effective and efficient cataloguing workflow for bound collections of (mostly) sheet music.  The descriptive problems presented by these often miscellaneous groupings of compositions– whose only common element may be that they had a single owner who chose to have them bound together in a volume– were described with enthusiasm and wry humor by the team of Cunningham and Cawelti. The creator/owners of these unique collections sometimes turn out to be people of import or significance in some realm of endeavor (perhaps even music!) such as Julia Ward Howe, but others are more obscure and will require research effort beyond established works of authority.  Robert specifically mentioned the use of Ancestry (Library Edition) as well as Family Search (sponsored by the Church of the Latter-Day Saints) as useful personal identification resources. Following the meeting, it has been confirmed by Andrea that Harvard's collection records are on ArchiveGrid, but that this would be dependent on the searcher's individual institutional profile. Those interested in complete details of these cataloguing best practices are encouraged to contact Andrea [ cawelti@fas.harvard.edu ] and/or Robert [ rcunningham@bpl.org ] for the latest copy of the procedures.
The next presentation was given by Jean Wald of Stetson University. In "Pianists Speak: The Interviews of Robert Dumm, 1959-2008," Jean outlined the challenges of working with a special collection in the absence of dedicated archival staff, lack of time away from primary duties for the non-archivist, adequate secure space for research and storage, and lack of funds for materials and staff. Despite the bumpy road, Jean enriched our picture of the pianistic world by working with nearly 400 oral history interviews making up the principle part of the Robert Dumm Collection at Stetson University.  Dumm (1928-2012), once Dean at Boston Conservatory in his early career, spent over 40 years interviewing a wide array of "pianistic" personalities, mainly performers but also composers, piano pedagogues and their students both famous and obscure, competition winners, piano makers, piano tuners, and various others. The renown of these individuals varied from luminaries like Van Cliburn and Nicolas Slonimsky, to local piano teachers who had attended master classes Dumm held throughout the US and Canada.  Regardless of the logistical and support challenges, Jean continues to move forward with arranging, cataloguing, and digitizing these recordings and their transcriptions for future students and scholars. View the collection description here.
After these presentations, Jared Rex opened the business meeting by welcoming the first-time attendees and announcing the current openings on NEMLA committees. Jonathan Manton then reported on his activities as Member-at-Large including the administration of the MLA Annual Meeting Travel Grant and the Public Library Panel at the Spring 2017 Meeting at MIT. Sofía Becerra-Licha put out a call for institutions willing to host the NEMLA Archives. Alan Karass submitted the Treasurer's report (provided below). Marci Cohen put out a call for mentees for the NEMLA First-Time Attendee program. Jared then discussed the possibility of transforming the current committee structure to a communities-of-interest model. He also shared preliminary information on the Fall Meeting in Montreal—a joint meeting with NYSO and SQACBM. He announced the election results including our new Vice-Chair/Chair-Elect, Sarah Funke Donovan and new Member-at-Large, Patricia B. M. "Tish" Brennan. Jared also announced that Lisa Wollenberg will be assuming the role of Webpage Editor and thanked Sarah Hunter for her years of service in that position. The gavel was then smoothly passed from Jared Rex, now Past Chair, to Marci Cohen as incoming chapter Chair, who promptly adjourned the meeting for lunch.
Upon our return to NEC, a panel discussion was held titled, "Migrating to a New Integrated Library System (ILS) and Discovery Layer: Perspectives from the Trenches." Stage-setting for the panel topic was provided by Anne Adams, Chair of the NEMLA Technical Services Committee (TSC), who explained that numerous libraries in New England have migrated from one library services platform to another in the recent past. The TSC wanted to provide chapter members with an overview of the process as well as words of advice (and possibly warning) from those recently in the trenches. Panelists included Michael Rogan of Tufts (migrated June 2017 from III a.k.a. Innovative to ExLibris Alma/Primo), Tish Brennan of Rhode Island College (migrated December 2016 from Innovative to OCLC Worldshare Management System (WMS)/Discovery in a consortium environment), Rebecca McCallum & Alec McLane of Wesleyan (migrated July 2017 from Voyager to ExLibris Alma/Primo in a consortium environment) and Andrea Cawelti of Harvard University (scheduled for migration July 2018 from HOLLIS Classic (Aleph) to ExLibris Alma/Primo). Some aspects of each institution's experience including pre-migration planning and preparation, data clean-up, and post-migration "chestnuts", including handling of material types, faceting, searching EBSCO databases, and authorized access points as well as the user interface were discussed. The wealth of experiential information provided by the panel was formidable.  Some panel members expressed that there is and will be more data clean-up than they first imagined or plan for, including not just bibliographic data, but acquisitions & financial data and patron data. They advised considering a year of mapping and clean-up, a year of testing, implementation and training, and at least a year of post-migration surprises and further clean-up. Ideally, one would imagine in advance all possible anomalies in how a new system will translate technical services information into public services information in a way different from a familiar old system to ensure patrons do not lose access to essential features or information on which they have come to rely. This is unfortunately virtually impossible to attain.  Each of the panelist's institutions experienced post-migration "Yikes!" discoveries including data which did not migrate properly, data which was not indexed or is otherwise now unsearchable or un-browsable, data which was not displaying as anticipated, faceting working counterintuitively to patron expectations, "discovery" software obscuring essential catalog information or unable to harness the robust metadata of the underlying databases creating inaccurate results for patrons, and other problematic issues. All the panelists agreed that music librarians need to make their voices heard to their library system vendors, not just as individual customer institutions, but collectively through the MLA User Group structure. Librarians should also take advantage of mechanisms provided by the vendor (such as a community center for requesting changes/fixes) to vote for improvements and enhancements. There is greater power to effect change in collective action so librarians should not be shy about asking fellow music users of that vendor to vote or endorse their requests.
The afternoon continued with tours of the Blumenthal Family Library and the SLPC followed by a concert including setar Improvisation by Nima Janmohammadi, and a performance of Ciaccona (2015) by Cody Forrest, violin. The concert ended with Invocation (2017) for String Quartet by Cody Forrest, performed by Chu Chun Jean Huang and Shuxiang Yang, violins, Daniel Orsen, viola, and Joseph Gotoff, cello. The audio fidelity of YouTube can only present a glimmer of these exciting recent compositions. The meeting closed with a reception.
Recordings of the proceedings for this meeting may be found on NEMLA's YouTube channel.
Secretary/Treasurer's Report
Balances (3/23/18)
Checking: $4,280.49
Savings: $4,006.63
Total: $8,287.12
Oral History Grant
Beginning amount $1,000
Expenses since 2015: $519.50
Current remaining: $480.50
Checking Account
Restricted funds (grant): $480.50
Unrestricted/NEMLA (non-grant): $3,799.99
Income from memberships paid this report period (8/1/17-3/23/18): $1,072
October 2017 Meeting
Expenses: $681
First-time attendees: 2
Registrations: 51
March 2018 Meeting
Expenses: $1,014.98
First-time attendees: 5
Registrations: 64
Fees
Eventbrite (meeting registrations): $232.04
PayPal (memberships paid online): $44.12
Fall 2018 Meeting Preview
McGill University, Montreal, QC
Thursday and Friday, November 8-9, 2018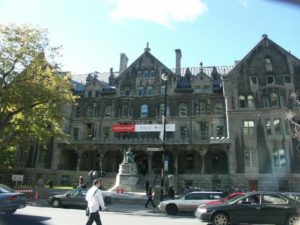 NEMLA is going to Canada! The New England (NEMLA) and New York State/Ontario Chapters (NYSO) of the Music Library Association, together with the Québec Chapter of the Canadian Association of Music Libraries, Archives and Documentation Centres (SQACBM), are now accepting panel, poster, and presentation proposals for our fall meeting at McGill University, Montreal, Quebec on November 8 and 9, 2018. We are pleased to announce that the MLA Board of Directors will also be joining us for this international conference. Please be advised that attendees from the U.S. will need a passport to attend.
Registration is $60 (US). On Thursday, the day will end with a reception at the Marvin Duchow Music Library. More details on the meeting including hotel information, etc. will be forthcoming.
Travel Grant
NEMLA is now accepting applications for grant support to attend the Fall chapter meeting in Montreal, Quebec, Canada. The $400 of support may be awarded to a single individual or divided among as many as three awardees at the discretion of the NEMLA Board.
Preference will be given to current or recent MLS graduate students or new library professionals.
Applications are due Wednesday, August 15, 2018. To apply, please complete the form at https://goo.gl/forms/AzvMyMEY8HoVCL6i2.
Call for Proposals
We welcome submissions explaining and raising awareness of your recent projects, research, innovations, discoveries, etc., relating to music and to the profession of music librarianship — anything that you think would benefit Chapter members and their constituencies. Presentations should be 35 minutes in length (including questions period). Please indicate if additional time is requested, subject to approval. Proposals must include:
Name(s) and affiliation(s) of presenters/panelists
Presentation language (English or French)
Contact information (e-mail and telephone number)
Title of presentation/panel
An abstract of 100-200 words
Any additional equipment required beyond a computer, Internet access, projector, and speakers
Please send proposals via e-mail to any member of the program committee (see below), using the subject line: "Joint Conference Fall 2018 Proposal."
The proposal deadline is Wednesday, August 1, 2018. Accepted presenters will be notified of their status by August 15, 2018.
Program Committee:
Sarah Funke Donovan, Boston Symphony Orchestra (sdonovan@bso.org)
Jim Farrington, Eastman School of Music (jfarrington@esm.rochester.edu)
Christiane Melançon, Université de Montréal (christiane.melancon@umontreal.ca)
Noteworthy News
NEMLA Archives
NEMLA Archives needs a permanent home! The NEMLA chapter's archives comprises 18.5 linear feet of historical materials that include oral histories, newsletters, business records, photographs, and more. The bulk of the collection is currently stored (unofficially) at the Boston Public Library, plus a few linear feet in the national MLA archives at the University of Maryland (which we, along with most chapters, have been asked to withdraw and house locally). Therefore, we are in search of a new home for this collection in the New England region. Please contact NEMLA chapter archivist Sofía Becerra with any questions or leads: sbecerralicha@berklee.edu. Thank you!
NEMLA Officers
Chair:

Marci Cohen
Assistant Head
Music Library
Boston University
771 Commonwealth Ave.
Boston, MA 02215
mcohen2 at bu.edu
(617) 353-3707
Vice-Chair/Chair-Elect: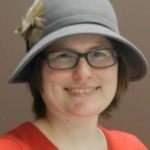 Sarah Funke Donovan
Associate Archivist for Digital Assets
Boston Symphony Orchestra
301 Massachusetts Avenue
Boston, MA 02115
sdonovan at bso.org
(617) 638-9452
Past Chair: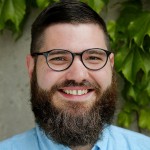 Jared Rex
Music Librarian
Fenwick Music Library
College of the Holy Cross
1 College Street
Worcester, MA 01610
jrex at holycross.edu
(508) 793-2295
Secretary-Treasurer: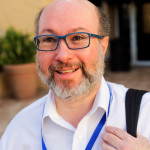 Alan Karass
Director of Libraries
New England Conservatory
290 Huntington Avenue
Boston, MA 02115-5018
alan.karass at necmusic.edu
(617) 585-1247
Member-At-Large:
Patricia (Tish) Brennan
Associate Professor/Head of Reference
James P. Adams Library
Rhode Island College
600 Mt Pleasant Ave
Providence, RI 02908
pbrennan at ric.edu
(401) 456-2810
Newsletter Editor: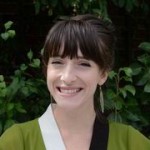 Memory Apata
Music & Performing Arts Librarian
Dartmouth College
Paddock Music Library
Hopkins Center, HB 6245 Hanover, NH 03755
memory.r.apata at dartmouth.edu
(603) 646-3234
NEMLA Archivist:
Sofia Becerra-Licha
Archivist
Stan Getz Library
Berklee College of Music
1140 Boylston Street
Boston, MA 02215
sbecerralicha at berklee.edu
Office: (617)747-8001
Website Editor:
Lisa Wollenberg
Public Services Librarian
Allen Library
University of Hartford
200 Bloomfield Ave
West Hartford, CT 06117
lwollenbe at hartford.edu
Office: (860) 768-4840
Publication Information:
New England Quarter Notes is published quarterly in September, December, March/April and June/July.
Back issues may be accessed from:
http://nemla.musiclibraryassoc.org/resources/newsletters/
Address all correspondence concerning editorial matters to:
Memory Apata
memory.r.apata@dartmouth.edu
Inquiries concerning subscription, membership and change of address should be directed to:
Alan Karass
alan.karass@necmusic.edu
Membership year runs September to August.
Regular Personal Membership:$12.00
Student and Retired Membership:$6.00
Institutional Membership$16.00
Return to the New England Music Library Association home page.