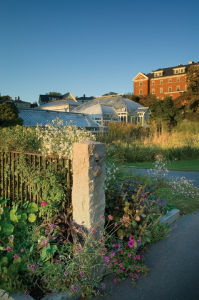 CT:
Art Sites New Haven
online guide and map to public art
Elm Shakespeare Company
Twelfth Night, August 20 – September 6th
Edgerton Park, New Haven, CT
New Haven Jazz Festival, celebrating Women in Jazz
August 22
New Haven, CT
Norfolk Chamber Music Festival
June 21-August 22
Norfolk, CT
Free concerts on Thursday evenings and Saturday mornings
Yale Arts Calendar
includes free as well as fee-based arts events, exhibitions, etc.
MA:
Free Shakespeare on the Common
King Lear, July 22 – August 9
Boston
Berklee Summer in the City
200 free performances throughout the Greater Boston area from May through September.
Concerts in the Courtyard
Boston Public Library
June 3 – August 28
Boston
Summer Concert Series
Ramler Park in the West Fens
130 Peterborough St. (across from the Star Market parking lot),
Boston
**August 4, 2015- Tuesday 6:30 PM (rain date Aug 11, Tue.)
Concert with Maria Jane Loizou and Gabe Alfieri vocals from around the globe on your block
Jamaica Plain Porchfest
July 11th, 12pm-6pm
Jamaica Plain, MA
ME:
Atlantic Music Festival [public concerts are free] July 10-31
Colby College, Waterville, ME
Maine Celtic Celebration
July 17-19, Belfast Waterfront
Maine Stage Shakespeare
July 10 to August 22
Kennebunk
American Folk Festival
August 28-30
Bangor Waterfront
Bates Dance Festival
July 1-August 8
Bates College, Lewiston, ME
Bowdoin International Music Festival
June 27-August 8
Bowdoin College, Brunswick, ME
In the Square Events
Regularly Scheduled Events
yoga, art, films and more
Summer, Portland, Maine
VT:
Battery Park Concerts
All performances are on Thursday evenings beginning at 6:30. Enjoy live music at Burlington's Battery Park while taking in breathtaking views of Lake Champlain and The Adirondacks!
The Lake Champlain Maritime Festival
Festival at Burlington's Waterfront Park August 6-9
More: Music and Outdoor Festivals
Vermont
NH
Apple Hill Sunday Concerts
Five (June 21-Aug. 25) Sunday evenings at 7:30 pm, hosted by Apple Hill Director, Lenny Matczynski. Come and experience the essence of how we make music.
Nelson, NH
Theatre Under the Stars
6pm Thursday, July 2nd-Aug. 6th
Plymouth, NH
Summer: Music and Performing Art Festivals
New Hampshire
RI:
2015 WaterFire Providence Event Schedule
Bristol Fourth of July concert series
(In spite of the name, it seems to be running June 20-July 3.)
Free, donations encouraged
Music on Main Stroll
July 23, East Greenwich