Message from the Chair
September, 2018
Dear NEMLA Members:
As with our last issue, the big news is still our joint meeting in Montreal with the New York State/Ontario chapter of MLA and the Quebec chapter (SQACBM) of the Canadian Association of Music Libraries, Archives and Documentation Centres (CAML). Registration is now open, and I hope to see many of you there on November 8 and 9 as we connect with our colleagues from further afield. Thank you to Tish Brennan for heading up the effort on travel grants, which makes this unique meeting more accessible to people early in their careers. More details on the winners appear later in this issue. Jared Rex, as past chair, has served with me on the working committee, focusing on coordinating the chapter webmasters to post the registration announcement. Thank you to Sarah Funke Donovan as the NEMLA representative to the program committee, particularly for the committee's effective publicity and outreach. Proposals were slow to arrive, but the committee allayed our fears after the deadline when they wanted to expand the schedule to accommodate the deluge of worthy proposals.
I am quite pleased to see several NEMLA members on the Montreal program. I appreciate their willingness to both make the trip and to share their expertise to expand their their colleagues' professional knowledge. This brings me to my next point, our efforts to get our members more involved in the chapter and MLA. I first took on leadership roles in high school organizations where turnover is constant, so I have a longstanding mindset of encouraging active membership. One of my favorite catchphrases from that era is, "The more you put into it, the more you get out of it." The board has been working hard to make potential and new members feel welcome, but getting involved is a step further for new and veteran members. Activities such as serving on committees and in appointed and elected office and presenting at conferences benefit the chapter, MLA, and the profession as a whole. But you also benefit. There's the obvious side of padding your resume, but presenting also enables you to build your professional network, especially outside your own workplace, developing new skills that you might not exercise in your day-to-day duties, and deepening your own understanding of your work when you present it to your peers.
I've learned from working on nominating committees and in other leadership roles that people are often reluctant to volunteer. On the flip side, I've definitely benefited from the encouragement of others to chair a committee, present at a meeting, take on a special role or run for office. So my advice to you is to say yes if asked to do more. But also be willing to stick your hand in the air, maybe embracing your inner Lisa Simpson, and volunteer before being asked when opportunities arise. Jared Rex will report on committee openings in this issue, so here's your first chance.
Finally, a note on membership renewals, which are due soon. You may notice that we no longer offer a 3-year membership option. We have made this change to simplify accounting as we pursue shifting from collecting our own dues to managing membership activities through the MLA website. We'll have much more on this in upcoming newsletters, but I want to answer three questions up front that are likely to arise. First, we will continue to offer standalone membership to NEMLA without joining MLA. Second, although the 3-year membership option has been our practice for many years, it is not a formal policy that requires a membership vote on a by-laws change. Third, our finances are stable enough that the board did not even suggest increasing dues; dues have remained the same for at least 6 years, so the prepaid option has not been useful as a hedge against inflation.
Marci Cohen, Chair, New England Music Library Association
Assistant Head, Music Library, Boston University

Fall 2018 Meeting Registration/Information
Registration
Registration is now open for the joint meeting of the New York State-Ontario (NYS/O) and New England (NEMLA) Chapters of the Music Library Association and the Québec Chapter of the Canadian Association of Music Libraries, Archives and Documentation Centres (SQACBM). The meeting will be held at McGill University's New Residence Hall in Montreal, Quebec on Thursday, November 8 and Friday November 9, 2018. We are pleased to announce that the MLA Board of Directors will also be joining us for this international conference.
Regular registration: $75 CAN / $60 USD
Student registration: $25 CAN / $20 USD.
Registration deadline: Friday, Nov. 2
To register:
Attendees who are not members of any of these chapters may use whichever chapter registration they prefer. SQACBM registration is in Canadian dollars; NEMLA and NYSO registrations are in US dollars.
Please also indicate your meal preferences here.
Passport Reminder 
Please be advised that attendees from the U.S. will need a valid passport to enter Canada.
Hotel
We have a block of rooms reserved at the Hilton Garden Inn Montreal Centre-Ville, 380 Sherbrooke St. West, Montreal, Quebec, H3A 0B1, Canada. Make your reservations by September 26 for the discounted rate of $179 CAD. The rate is available for Nov. 7-11, but you may choose a shorter stay when making reservations.
Link for reservation: http://group.hiltongardeninn.com/MusicLibraryAssociation
Parking near the McGill New Residence Hall: https://ca.parkindigo.com/en/car-park/place-du-parc
Looking for a Roommate?
Click here to indicate which nights you would like to share accommodations.
Traveling by Car or Looking for a Ride?
Click here to find a ride or offer a ride to Montreal for the NEMLA/NYSO/SQACBM Joint Meeting!
Preliminary Program
Except as noted, all events will be held at the New Residence Hall located at 3625 ave du Parc, Montreal, Quebec, H2X 3P8, Tel: (514) 398-3471.
THURSDAY, NOVEMBER 8
9:00 – 10:00
Breakfast and Networking
10:00 – 10:30
Welcome and Thanks
10:30 – 11:00
Morning Session 1a – Putting the "I"s in RIdIM: International Involvement and Iconographic Images in the RIdIM Database by Alan Green and Sean Ferguson

The RIdIM Database of Performing Arts in Visual Culture is poised to be a vital part of the global arts and humanities landscape. It is free to access at db.ridim.org, offering an ever-expanding variety of visual culture items (more than 3,000, and growing). Increasingly, image files from many museums and other institutions can be uploaded and viewed directly in the database, following emerging standards for public domain usage. The database supports text in any language and script, provides established lists of names and places, and includes an extensive international vocabulary of musical instruments, based on the multilingual thesaurus developed by the Musical Instrument Museums Online (MIMO). This presentation highlights the growing and planned international coverage of the database, thanks to the recent cataloguing efforts of numerous individual participants and shared data from partner projects.  We invite new database content by welcoming individuals to catalogue works of personal interest and familiarity. RIdIM aims to include art works of all types, time periods and places, in the database, so that the possibilities for participation are vast. In addition to the database style guide, and support from the RIdIM Editorial Center staff, new tutorial materials are available in text and video formats to assist cataloguers in creating database entries.

11:00 – 11:30
Morning Session 1b – How a MediaWiki Archive Can Support Creative Research in Music by Catherine Henderson

The Ecstasies of Influence project at Matralab, a research center at Concordia University, explores whether creative strategies from various artistic domains can be transferred into music creation. For example, can music be composed the way a poet arranges words, or a visual artist conceives an installation? Teams of artist-researchers in Montreal, Berlin, and Pune (India) are engaging with artists from various disciplines to learn their creative processes and aesthetic strategies, to try and apply them to musical composition.

To document the process, video recordings are made of the discussions, workshops, rehearsals, and performances. However, how do we preserve these multimedia research materials for reuse throughout the project and in the future?

This paper discusses the process of determining the archival needs of
the project and users, and why MediaWiki was selected as the best platform for a searchable and browsable database. It also discusses how a taxonomy was established for an in-progress research project, and the challenges of managing information for an interdisciplinary and multi-national music research project.

11:30 – 12:00
Morning Session 1c – Developing user-centered tools and services for supporting digital musicology/Musicologie numérique : développement d'outils et de services centrés sur l'utilisateur by Audrey Laplante and Jean-Sébastien Sauvé (bilingual)

In this presentation, we will discuss the role academic libraries can play in supporting digital musicology by providing examples of successful library initiatives to support digital humanities. We will then advocate for libraries who wish to play a greater role in supporting digital musicology scholarship to use scholarly primitives as a conceptual framework for gaining an in-depth understanding of the research practices of music scholars and hence develop facilities and services that will meet their needs. Coined by Unsworth in 2000, the term 'scholarly primitives' refers to the "basic functions common to scholarly activity across disciplines, over time, and independent of theoretical orientation." By looking at these basic functions, it becomes easier to identify where libraries could help scholars overcome some of the barriers they face during the research process. The presentation will also include a review of the empirical literature on scholarly primitives of humanities scholars and on the scholarly behaviour of music and arts scholars. Based on this review, we will propose a list of scholarly primitives for musicologists grounded in empirical data.

12:00 – 1:30
Lunch on your own
1:30 – 2:00
Afternoon Session 1a – The well-tempered catalogue – the new RDA Toolkit and music resources by Damian Iseminger and Daniel Paradis

After nearly two years of re-design and re-structuring, the new version of the RDA Toolkit, the international standard used by many music libraries for cataloguing, was released on 13 June 2018. This new version, while looking completely different from past versions of the Toolkit, implemented concepts from the IFLA Library Reference Model, the consolidation of the FRBR, FRAD, and FRSAD conceptual models. This paper will detail the many changes to the RDA Toolkit, the possible impact of the changes on music cataloguing practices, and the role that translations of the Toolkit will play in helping diverse international communities implement the new RDA Toolkit.

2:00 – 2:30
Afternoon Session 1b – Can I listen to that online: Building AV Access Systems by Jonathan Manton

This session will discuss how music librarians can be actively involved in the process of scoping and designing digital audiovisual (AV) access systems or the AV components of larger digital access systems. It will outline how music librarians can be involved in the creation of requirements, often based on end user research, as well as the development prioritization process for these systems.

2:30 – 3:00
Afternoon Session 1c – Reprints: Views of a Publisher and User by Ronald Broude

Reprints (using the term broadly to cover any photolithographic reproduction of an existing publication or document) are an often misunderstood form of publication, scorned by some scholars and publishers and praised by many who use them. Now, when reprints are being replaced by various digital forms of publication, is an opportune moment to review the reprint phenomenon, both to offer a history and to propose much-needed definitions.

During the twentieth century, reprints made important contributions to both music and the study of music. During and after World War II, reprints were essential to professionals and amateurs seeking editions of standard repertoire. With the post-war expansion of colleges and universities, reprints provided access to important scholarship and to what were then standard editions. And reprints provided the Early Music community with the possibility of playing Renaissance and Baroque works in the forms in which they were originally published.

This paper offers the views of someone who has been both a publisher whose catalogue contained several hundred reprints and a scholar who made use of reprints in his own research.

3:00 – 3:30
Break and Networking
3:30 – 4:00
Afternoon Session 2a – Acquisition, access, and preservation of eScores: A new model for the library-music publisher collaborations by Brian McDonagh, Kyla Jemison, and Houman Behzadi

The music score publishing industry has maintained its traditional strongholds and print continues to dominate the market.  The notable developments in electronic music score (eScore) publishing have for the most part targeted individual end users and their personal needs, leaving out libraries whose mandate is to collect, disseminate, and preserve for future generations.  A few for-profit aggregators have produced packages of copyrighted eScores that are available to libraries for rent or purchase.  These packages, however, have not been curated by music librarians and lack an awareness of library users' needs, so their long-term value is questionable.  Fear of widespread piracy, disconnect between music librarians and publishers, and the absence of sustainable acquisition models are the major factors delaying the emergence of eScore as a viable format in music library collections.

In this presentation, we will introduce an alternative model of acquisition that involves close collaborations between a publisher of Canadian art music, Plangere Editions (PE), and the University of Toronto Libraries.  Our end goal is to acquire, provide access for authorized users, and preserve the eScore version of PE's publications, for which we have purchased print equivalents in the past.  Aside from the scope of the current project, the workflow that we are implementing to do this work is scalable and can be used for collaborations with other music publishers.  Furthermore, the workflow has inherent potential for collaborative collection development among music libraries in Ontario and beyond.  The project is the first of its kind in Canada. 

4:00 – 4:430
Afternoon Session 2b – Libraries as Printers: Challenges of acquiring PDF music scores/parts from self-publishing composers by Lisa Philpott

While the electronic publishing of books and scores has become commonplace, e-publishing of scores by major music publishers has lagged-behind. Libraries and music publishers are unwilling to relinquish the print format, but the proliferation of music notation software has given rise to greater numbers of self-publishing composers, keen to sell and deliver their musical works in PDF.

The Music Library at the University of Western Ontario is an anomaly, in that it acquires, catalogues, and circulates music for the Faculty of Music's choirs and large ensembles. A faculty member's request to participate in a large-scale commission of a new work for wind ensemble in 2011 was approved; when the work was completed, the score and parts arrived as PDFs contained in zip-files: we suddenly found ourselves in the printing business.

Since 2011, we have continued to acquire music in PDF for our choirs and ensembles, eventually developing a work-flow and suggestions for best practices for dealing with these materials.

4:30 – 5:00
Afternoon Session 2c – When a Consortium isn't enough: Sheet music in a 21st century reading by Andrea Cawelti

The Sheet Music Consortium has been providing access to diverse collections since 2003. When it works, both bibliographic information and scans can be retrieved, but the searching access is not ideal for today's users. Administered through UCLA, ingestion of new materials is not always easy for busy staff to manage. But their Digital Library Program has turned new attention to the Consortium, and change is in the wind. Join Andrea Cawelti for a presentation on new developments, some interpretive materials now available, and a look at what we can do with sheet music in 2018!

5:00 – 5:30
Travel to Marvin Duchow Music Library
5:30 – 7:00
Reception/Exhibition at the Marvin Duchow Music Library
FRIDAY, NOVEMBER 9
8:00 – 9:00
Breakfast and Networking
9:00 – 9:30
Morning Session 1a – Women in the 18th-Century British Music Marketplace: A View from the Subscription Lists by Joseph Darby

Although subscription music publications represent a small fraction of the overall music market in eighteenth-century Britain, scholars are increasingly using lists of subscribers to study the intersection of composers, audiences, and the music publishing industry. Detailed examination of subscription lists, for example, may be used to sharpen our knowledge of women's involvement in the musical life of eighteenth-century Britain – as composers, consumers, performers, and publishers. The subscription method generally involved a buyer's payment (or promise of payment) in advance of publication. In return, the subscriber was often rewarded with a discount on the retail price and her/his name inscribed in the work's first edition on a list of subscribers. This paper provides results of a comprehensive study of subscription lists to over 450 music publications from eighteenth-century Britain. Data generated from these lists document the substantial influence and success of women in the music marketplace as the century progressed. Women accounted for a sizable share of subscribers to a wide range of music genres, and women composers often outpaced their male counterparts in subscription sales, especially with respect to songs (e.g., A.M. Hodges, E. Turner, F.E. Hodges) and keyboard music (e.g., M. Forrest, J.M. Guest, C.M. Barthélemon).

9:30 – 10:00
Morning Session 1b – The Long, Long Trail: An Iconic World War I Song and How It Came to Be by Suzanne Eggleston Lovejoy

November 11, 2018 will mark the Centenary of the Armistice ending World War I. One of the iconic songs, "There's a Long, Long Trail A-Winding" by Zo Elliott and Stoddard King is still used to signify the music sung by soldiers in camp and in the trenches during the war. It turns up in a variety of films, television shows, and events commemorating the war. It was composed by two college students, and eventually published, yet were it not for the singing of some Canadian soldiers, it might not have become a cornerstone of the musical repertory of the military from the British Empire and the United States. There is another oddity concerning the song—it exists in two versions. The original, more familiar to British Tommies, has nearly been forgotten. And this has implications for the authenticity of the today's performances. The presentation will draw on archival documentation from the Zo Elliott Papers at Yale University, contemporary accounts, and audio and video excerpts, both historical and contemporary. It is hoped that a Canadian audience may help to suggest resources for carrying this research forward.

10:00 – 10:30
Morning Session 1c – Discographic Metadata as a Research Resource for Studying Popular Music Genres: Introducing the SongData Project by Jada Watson

This paper introduces the SongData Project, which harnesses the potential of discographic metadata to create new opportunities for popular music research. Adopting methods for Big Data research in the humanities (Moretti 2005), and influenced by the collaborative "Big Data History of Music" project (which includes scholars and librarians at Royal Holloway, University of London, and the British Library), this project develops approaches for the collection and organization of discographic and biographic metadata in order to explore the connections between music and broader socio-cultural and institutional frameworks over time. In this way, the project connects relevant data to reveal the connections and patterns that influence historical processes.

This paper outlines the work underway to develop a comprehensive dataset of country music singles from Billboard's Hot Country Songs classification list (1944-2017). The project dataset has been enhanced with biographic information about the broader network of artists involved in the creative process in order to facilitate queries about the relationships between songwriters, performers, and producers involved in the creation of country music. After discussing some of the technical challenges of data curation, it demonstrates how analysis and visualization of this type of data can transform musicological understandings of genre.

10:30 – 10:45
Coffee Break
10:45 – 12:00
Panel: Current issues and future directions in music librarianship by Mark C. McKnight, Susannah Cleveland, Carolyn Doi, and Joseph Hafner

In the age of the Internet, communication has advanced to unimaginable heights and modes of access to information have been revolutionized.  While the traditional core mandates of libraries – provision and maintenance of access to curated information – remain relevant, the very meanings of library and library services are under constant revision and scrutiny.  In this relatively unstable environment, music libraries have been navigating the change, at times along with the larger library community, and at others on their own given their somewhat unique nature.  Music has posed, and continue to bring forward, its own set of challenges encompassing a myriad of issues, but also future opportunities that require the omnipresent involvement and strong leadership of music librarians.  Therefore, the definition of music librarianship is also evolving to incorporate many more aspects that are increasingly part of the day-to-day life of a music librarian.

Considering all this change and the need for its successful navigation, an understanding of the larger directions of music librarianship seems highly valuable.  Every music librarian, regardless of their field of expertise, would benefit from the "larger picture" or a global view of the current issues and future directions in music librarianship.  The proposed panel, comprised of the leaders of the International and two national music library associations, aims to discuss a number of issues that music librarians encounter today and those in the horizon, for which they must prepare.

12:00 – 1:30
Catered Lunch
1:30 – 2:30
NYSO and SQACBM Business Meetings
2:30 – 3:00
Break and Networking
3:00 – 3:30
Afternoon Session 1a – The Magic Wand Question: Library Enhancements Sparked by Student Survey by Lenora Schneller

As part of Cornell University Library's Fall 2017 survey about library services, spaces, and collections, undergraduate students were asked, "If you had a magic wand, how would you improve the library?" Inspired by responses from Music Library users, we identified several ways we could highlight resources and better help our patrons navigate the collection. This presentation will illustrate resulting improvements in signage, placement of stacks maps, promotion of special collections materials, streamed video resources, and on-demand tours, as well as ideas for programs to increase interaction with students. Where available, user statistics reflecting the changes will be included.

3:30 – 4:00
Afternoon Session 1b – Local music collecting in Canadian cultural heritage institutions: A summary of recent research by Carolyn Doi and Sean Luyk

Local music provides evidence of community norms and insight into broader historical and cultural contexts. Collections of local music represent delimited geographic regions through documentary artifacts such as sound recordings, printed ephemera, historical and archival materials. Increasingly, cultural heritage institutions are preserving and collecting local music, although these practices are under documented in scholarly and professional literatures.

This presentation describes a SSHRC-funded research project, Sounds of Home: Exploring Local Music Collections and Collecting in Canada that aims to:
1) identify where collections of local music are held, what music(s) they document, and what evidentiary value they possess;
2) understand the perceived value of collecting local music, and
3) record local music collection management practices currently used by public institutions to determine areas where practices may be improved.

We will present the summary of a survey, which was distributed to local music collectors in Canadian libraries in 2018. The survey results provide an overview of current trends, challenges, and strategies faced by local music collection managers in Canadian libraries. We will also give a project update, including plans for next steps which include interviews with collection managers as well as an overview of local music collection in Canadian cultural heritage institutions.

4:00 – 4:30
Afternoon Session 1c – Highlighted Collections: Bagaduce Music Lending Library (Maine), Downtown Collection (NYU) and the Louis Achille Delaquerrière Scrapbook (UWO)

An overview of the collections of the Bagaduce Music Lending Library (Maine), the Downtown Collection at New York University, and the Louis Delaquerrière Scrapbook at the University of Western Ontario.

4:30 – 5:00
Tentative: Travel to guided tour
5:00 – 7:00
Tentative: Guided tour
Transportation
By air:
Pierre-Elliot Trudeau Airport: https://www.admtl.com/en
Taxi and limousines: https://www.admtl.com/en/access/taxis-limousines
Other transportation services: https://www.admtl.com/en/access/transports
By car: https://www.mtl.org/en/plan/getting-here/montreal-by-car
Looking for a Ride?
Click here to find a ride or offer a ride to Montreal for the NEMLA/NYSO/SQACBM Joint Meeting!
By train:
From a US destination: https://www.amtrak.com/home.html
From a Canadian destination: https://www.viarail.ca/en/
By bus:
Greyhound: https://www.greyhound.com
Megabus (limited coverage): https://ca.megabus.com
Restaurants near the conference venue:
Première moisson (Accessible from within in the conference building)
333 Prince Arthur St W, Montreal, QC H2X 3P8
St-Hubert Express (take-out)
3575 Park Ave, Montreal, QC H2X 3P9
Wing Fa Chinese restaurant
3474 Park Ave, Montreal, QC H2X 2H7
Amelia's Pizza
201 Milton St, Montreal, QC H2X 1V5
Tourism Montreal
English
French
Concerts
| | | | | |
| --- | --- | --- | --- | --- |
| | WEDNESDAY, NOV. 7, 2018 | THURSDAY, NOV. 8, 2018 | FRIDAY, NOV. 9, 2018 | SATURDAY, NOV. 10, 2018 |
| Orchestre symphonique de Montréal | | Blake Pouliot plays the Sibelius concerto, 8 pm | | |
| Opéra de Montréal | | | | Das Rheingold, 7:30 pm |
| McGill Baroque Orchestra | Works by Giovanni Gabrieli, Biagio Marini, Giovanni Battista Fontana, 7:30 PM at Redpath Hall(3461 rue McTavish, Montreal) | | | |
| Opera McGill | | Benjamin Britten, Albert Herring; 7:30 PM at Pollack Hall, Strathcona Music Building(555 rue Sherbrooke Ouest, Montreal) | Benjamin Britten, Albert Herring; 7:30 PM at Pollack Hall, Strathcona Music Building(555 rue Sherbrooke Ouest, Montreal) | Benjamin Britten, Albert Herring; 7:30 PM at Pollack Hall, Strathcona Music Building(555 rue Sherbrooke Ouest, Montreal) |
| Intermezzo: Ali Kian Yazdanfar, double bass & Brigitte Poulin, piano | | | Works by Onslow, Weinberg, and Bottesini; 12:00 PM at Tanna Schulich Hall, Elizabeth Wirth Music Building(527 rue Sherbrooke Ouest, Montreal) | |
| McGill Noon-Hour Organ concert | | | Hans-Ola Ericsson, coordinator, 12:30 PM at Redpath Hall (3461 rue McTavish, Montreal) | |
Recommended Museums
Montreal Museum of Fine Arts– Musée des beaux-arts de Montréal
McCord Museum– Musée McCord
Pointe-à-Callière
Meeting organization working group members
Houman Behzadi, NYSO and SQACBM
Cathy Martin, SQACBM
Lenora Schneller, NYSO
Jared Rex, NEMLA
Marci Cohen, NEMLA
In liaison with:
Rachel Gagnon, SQACBM
Christiane Melançon, SQACBM
Catherine Jolicoeur, SQACBM
Jim Farrington, NYSO
Beth Anne Kelly, NYSO
Jennifer L. Vaughn, NYSO
Sarah Funke Donovan, NEMLA
Alan Karass, NEMLA
Grant Awardees
We are pleased to announce the winners of the Fall 2018 Meeting Travel Grant:
Patrick Quinn has held the position of Instruction and Reserves Coordinator on the staff of the Music Library, Boston University, since Fall 2016, having graduated from Columbia State University's Schwob School of Music with an MM in Oboe Performance the previous May.  He is a 2014 summa cum laude graduate of UNH with a BA in Music Performance.  Patrick noted in his grant application that he hopes attendance at the Montreal meeting will allow him to "further my understanding of the current state of music librarianship ….and [provide] a glimpse into music librarianship on a more international level…"  Hearty congratulations on your award!
Adaliz Cruz has just begun her first year in the Master's program in Library and Information Science at Simmons University. Originally from Mayagüez, Puerto Rico, Adaliz earned a B.M. in Applied Classical Music (Flute) from the Inter American University of Puerto Rico. During an exchange semester at Queens College (CUNY) in 2015, she worked in their Benjamin Rosenthal Library. Adaliz attended the Spring NEMLA meeting at NEC as part of the First-Time Attendee program. This past summer, she was an intern at NEC's Blumenthal Family Library.
First-Time Attendees
If this is your first NEMLA meeting, we welcome you to apply for our First-Time Attendees Program. For the Fall 2018 Meeting, this grant covers the registration fee for the meeting. Both current members and non-members are eligible to apply, so long as they have not attended a meeting before. The deadline to apply for funding through this program is Oct. 26, 2018. Please apply here.  Also note that funding is regrettably not available for all first-time attendees, but we do strive to accommodate as many as we can on a first come, first served basis.
Seeking Nominations
Dear NEMLA members,
We currently have many vacancies on nearly every committee. Serving on a committee is a wonderful opportunity to easily get involved in our chapter. Committees are the lifeblood of NEMLA, and we are thankful for the talents and expertise committee members bring to our work in music librarianship in New England.
The following committees are seeking new members:
Nominating Committee (1 new member)
Program Committee (1 new member)
Education and Outreach Committee (2 new members)
Technical Services Committee (1 new member)
Publications Committee (1 chair; 1 new member)
Instruction Committee (1 chair; 2-3 new members)
If you have not recently served on a committee–or if you have served on one of our committees in the past–I encourage you to consider serving our organization on a new committee. Please contact me if you are interested in serving in this capacity, and I thank you in advance for your consideration.
Jared Rex, Past Chair, New England Music Library Association

NEMLA Officers
Chair:

Marci Cohen
Assistant Head
Music Library
Boston University
771 Commonwealth Ave.
Boston, MA 02215
mcohen2 at bu.edu
(617) 353-3707
Vice-Chair/Chair-Elect: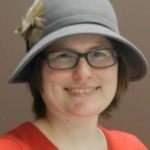 Sarah Funke Donovan
Associate Archivist for Digital Assets
Boston Symphony Orchestra
301 Massachusetts Avenue
Boston, MA 02115
sdonovan at bso.org
(617) 638-9452
Past Chair: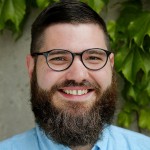 Jared Rex
Music Librarian
Fenwick Music Library
College of the Holy Cross
1 College Street
Worcester, MA 01610
jrex at holycross.edu
(508) 793-2295
Secretary-Treasurer: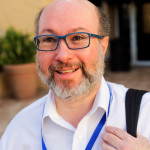 Alan Karass
Director of Libraries
New England Conservatory
290 Huntington Avenue
Boston, MA 02115-5018
alan.karass at necmusic.edu
(617) 585-1247
Member-At-Large:
Patricia (Tish) Brennan
Associate Professor/Head of Reference
James P. Adams Library
Rhode Island College
600 Mt Pleasant Ave
Providence, RI 02908
pbrennan at ric.edu
(401) 456-2810
Newsletter Editor: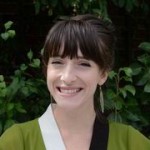 Memory Apata
Music & Performing Arts Librarian
Dartmouth College
Paddock Music Library
Hopkins Center, HB 6245 Hanover, NH 03755
memory.r.apata at dartmouth.edu
(603) 646-3234
NEMLA Archivist:
Sofia Becerra-Licha
Archivist
Stan Getz Library
Berklee College of Music
1140 Boylston Street
Boston, MA 02215
sbecerralicha at berklee.edu
Office: (617)747-8001
Website Editor:
Lisa Wollenberg
Public Services Librarian
Allen Library
University of Hartford
200 Bloomfield Ave
West Hartford, CT 06117
lwollenbe at hartford.edu
Office: (860) 768-4840
Publication Information:
New England Quarter Notes is published quarterly in September, December, March/April and June/July.
Back issues may be accessed from:
http://nemla.musiclibraryassoc.org/resources/newsletters/
Address all correspondence concerning editorial matters to:
Memory Apata
memory.r.apata@dartmouth.edu
Inquiries concerning subscription, membership and change of address should be directed to:
Alan Karass
alan.karass@necmusic.edu
Membership year runs September to August.
Regular Personal Membership:$12.00
Student and Retired Membership:$6.00
Institutional Membership$16.00
Return to the New England Music Library Association home page.